Cuckooland Awarded Feefo Platinum Trusted Service Award 2023!
*Drum roll* We are proud to announce, Cuckooland have been awarded the Feefo Platinum Trusted Award for another year! *Fanfare*
The moment we received the news, we did a happy dance… we wish you could have seen it, but probably best you didn't! We couldn't have done it without you, our wonderful Cuckooland customers. Thank you for being part of our journey, and what a ride 2022/23 has been for us all!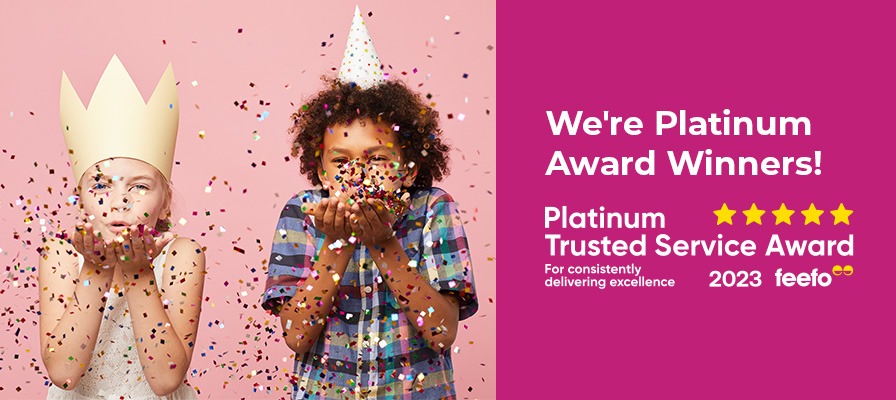 'A true testament to your customer service commitment…'
Delivering WOW customer service is our passion, our commitment, our ethos – so it's a thrill to know you've all noticed! The personal care and immeasurable dedication our customer service team bring with them every day – it's all for you! 
The highest accolade Cuckooland could hope to receive – the Feefo Platinum Trusted Award is an independent seal of excellence that recognises a company's dedication to their customers. Businesses can only achieve this badge of brilliance after earning, and retaining, a Gold Trusted Award for three consecutive years. And this is now our fifth Platinum Trusted Award – what an honour it is! 
You know those wonderful reviews you left for us last year? Well, Feefo gathered your ratings and feedback and let the Cuckooland team know the incredible news!     
Tony Wheble, CEO at Feefo, said: 
"This year has been a difficult one for so many businesses. I'm delighted to recognise thousands of our clients that have overcome various challenges to provide such high levels of customer service and satisfaction.
"The Trusted Service Awards have always been about recognising companies that go way beyond the norm in customer service and in turn receive great feedback from delighted customers.
"A particular congratulations to Cuckooland for winning a Platinum Trusted Service Award by providing great customer service consistently over a number of years. I look forward to seeing them continue to achieve next year and beyond."  
You can see why happy dancing followed…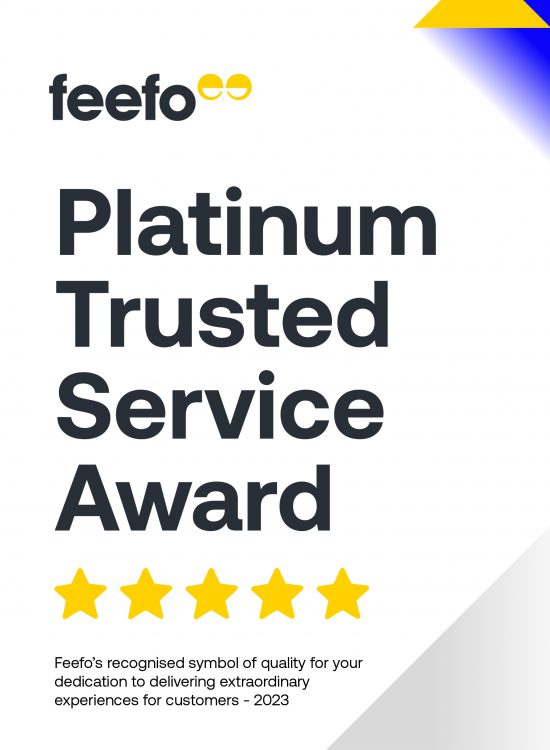 From the Cuckooland family, and each of the individual teams – we would all love to thank you personally. If we could give our customers five stars, know that we would! But now for a word from our Executive Chairman, Russell Davis: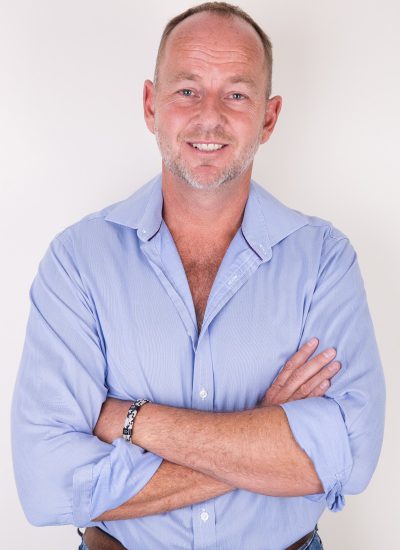 "For our Customer Service Team and indeed our entire Cuckooland family that includes Buying, Marketing, IT and Accounts, I am immensely proud of all of you for this incredible achievement, especially since this is now the 5th year running that we have achieved the Platinum Service Award.
Whilst we genuinely appreciate this award and we thank our wonderful customers for helping us achieve this, it's been agreed between the teams that we can still do better. Because there were still customers that never received their order in time for an important birthday. This is not good enough and we can and we will do better. There were customers who received missing parts and damaged goods. We are plugging holes and we will improve. There were customers who waited too long for a refund. We are unblocking pipelines, streamlining procedures and we will absolutely do better. There were customers who should have received a reply sooner. We are improving our average response times and we will continue to work hard to bring this down further.
But for now, our team should take a minute and celebrate everything they did right. C'mon team, let's go for 6 years in a row of 'living in the wow!'"
Cuckooland Customers Said It Best…
From reading your responses, absorbing your valued feedback and receiving snaps of your shiny new purchases – you are why we do what we do, so let's hear from you!
'Excellent service and swift delivery. Both items were of good quality and exactly as advertised. Would recommend this retailer.'
'Great product and amazing customer service! The bed is great quality and my son loves it! But more than that there was a slight issue & customer services couldn't have been better! Would recommend the product & the website!'
'Having never placed an order with Cuckooland before, I had no expectations of their efficiency, or service. My goodness! I was delighted with just how quickly I received my order, Add to that the item was neatly packed, and I will certainly be using Cuckooland again.'
'Exceptional, pity a few more businesses are not run like Cuckooland.'
'Excellent service, I was a little wary at first as I hadn't heard of this company before. But I am so glad I ordered from Cuckooland. Their customer service is brilliant, thanks for all the help Molly and Leah, amazing communication and assistance, I couldn't fault it. The furniture is of very good quality and looks even better in real life. We paid for it to be built and it was done in just over an hour, I couldn't believe it. Thank you Cuckooland, I have one very happy boy, he loves his cabin bed!'
'I found them very helpful and my pod was delivered and installed within a few weeks. Fantastic service, I would recommend.'
'Excellent service! Bed delivered and built by a friendly team of two on the date agreed and at a great price. Children and parents all very happy!'
'Sometimes you come across a company that you haven't used before or indeed even heard of and you're cautious before you hit that order button. I felt like that with this purchase, especially as it was for a large sum, but what can I say other than they exceeded my expectations from start to finish. I made a user error when ordering and had to call them. They picked up swiftly and the customer service I received went above and beyond. I am truly delighted and will be back for sure!'
Here at the Cuckooland headquarters, we're busy working hard to deliver another fantastic year of customer service! There is a lot to celebrate, and we can't wait to see what 2024 will have in store. 
Want to hear what we've got planned? Call us on +44 (0) 1305 231231 or email customerservice@cuckooland.com and our Feefo Platinum Award winning team will get back to you… when they've stopped gleefully spinning in their desk chairs!