Cuckooland's Design a Bed Competition - Part One
Sometimes an idea comes to us that is so inspired we have to make it happen. This is exactly how our latest competition came to be. As we sat at Cuckooland HQ having a natter about our favourite kids beds, the conversation moved on to, "if we could design any kids bed, what would it look like?" With a fair few parents in the room, we hit upon a musing, "what if our children designed a bed?" This simple question brought about the idea of having a child design the most fantastical bed the world has ever seen!
Cuckooland is home to the beautiful town of Poundbury, Dorset. So, it felt only natural to base our competition from here and rope in the brilliant minds of Damers First School in Poundbury.
When it came time to sit down with the teachers at the school, not only were they happy to help with our competition, they thought it was such an excellent idea that they built the project into their curriculum!
Bedtime stories and reading is of course also a brilliant way to encourage families to switch off their devices and engage in reading and enjoy some tech free together time before bed. Our Design a Bed Competition runs alongside this "Reading not Streaming" message as children will learn that reading and bedtime are the perfect combination when it comes to good bedtime routines.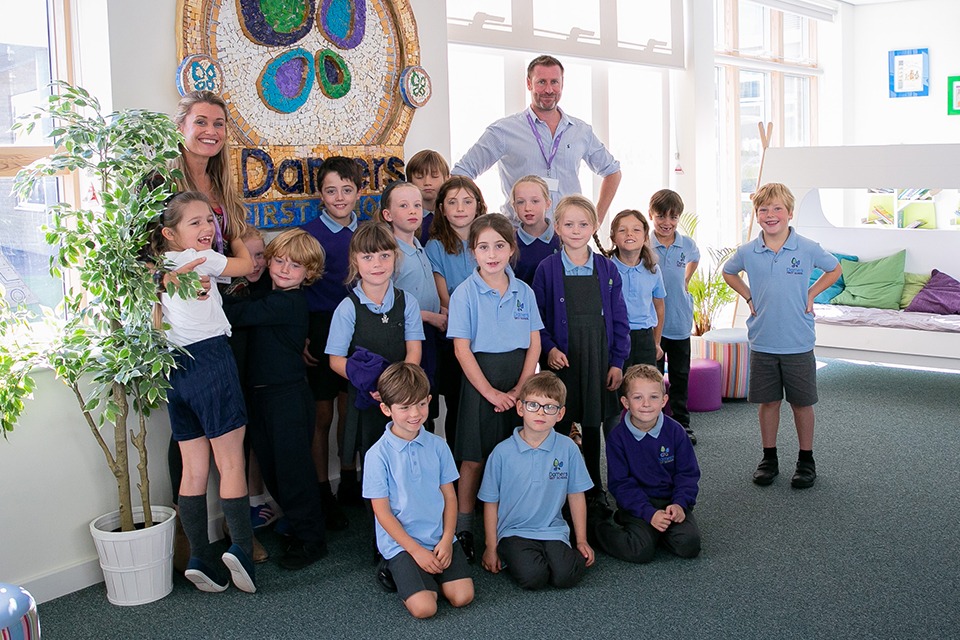 Getting back to the competition…
Children aged 6-9 who attend the school will be set the task of designing a brand new bed that helps to promote reading. The ideas will then be shortlisted by a team of teachers at Damers First School, with the shortlisted designs displayed in school for the Bedtime Reading Project in November. We will then hand over the designs to a panel of judges, complete with some famous influencers.
 To make this competition extra special, proceeds from the winning bed sales will be given to Julia's House, a children's Hospice which provides support for families and children who have life limiting conditions.
 Our panel of judges includes classical singer Katherine Jenkins OBE, Interior Designer and Lifestyle Blogger Laura Butler-Madden and local representative of Julia's House, Gillian Slade. This panel will select the winning entry in December before the design is sent off to production.
 With our competition idea set, judges confirmed and competitors in our sights, there was only one thing left to do – find a manufacturer to help bring the winning design to reality. Enter DeEekhoorn. DeEekhoorn are not only a European manufacturer of amazing kids beds but they also have a solid ethos on using ethically sourced materials and producing eco-friendly furniture. Using some pretty brilliant techniques, DeEekhoorn's factory use a zero waste, total recycling model to produce all of their beds and furniture. With a mantra for ethical production and wonderful design, the team at DeEekhoorn were only too happy to lend us their bed making expertise and produce our very own competition winning bed.
 This wonderful competition not only serves to engage children but will help educate kids on the importance of design process, manufacturing methods, environmental impact and how furniture can be made in an eco-friendly way. Basically, we want to inspire the next generation when it comes to considering the environment and how we can all play our part in protecting our beautiful planet.
If you have any questions about our wonderful Design a Bed Competition or to find out more information, simply call us on +44 (0) 1305 231231 or drop us a line at customerservice@cuckooland.com.