Gender Neutral Nursery Ideas
Patience is a virtue, especially when waiting to discover the gender of your new arrival! Perhaps the most special (and debatable) decision of all, is keeping the mystery of whether your baby is a boy or a girl alive and kicking until… well, the day the little cherub arrives very much alive and kicking!
Whilst this makes the arrival of your angel all the more magical, it can prove tricky when decorating your baby's nursery. To help you create an inspiring base for your bundle of joy, we've racked our brains for a few brilliant gender neutral nursery ideas for expecting parents.
So grab a cuppa and your thinking cap, and dive into our handy guide of suggestions for gender-neutral nurseries:
Chasing Rainbows
They say that white light comprises all the colours of the rainbow, so there's something to be said for keeping it clean, simple and minimalistic when decorating your little wonder's nursery. White furnishings will create a blank canvas on which your baby can paint their personality, leaving you lots of scope to customise to your heart's content later down the line.
So for those nursery essentials that you need to invest in before the stork arrives, opt for crisp white pieces that will add style and substance. We love the Sebra Expanding Cotbed that can convert into a Toddler Bed as your angel grows. This luxurious cotbed in white will match perfectly with just about any decor.
Pretty in Pastels
Pink and blue aren't the only colours of the rainbow, and who says you can't incorporate both into a gender neutral nursery? Add a splash of colour to the room, by picking out pretty pastels that will calm and comfort your joyous bundle as they bed down in their room for the night.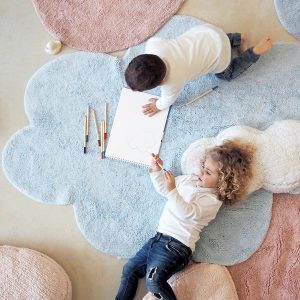 Carry these colours through to the bigger nursery essentials on your list, and leave the limitations of pink and blue behind. We love the calming hue of the pastel green Vox Tuli Bookcase and Toy Storage, which offers lots of space to tidy those toys, books and nik nacks away.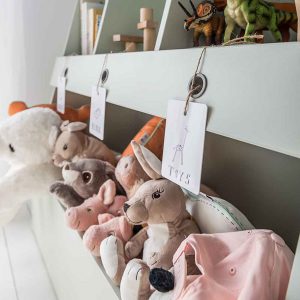 In the Jungle
Bold colours and textures are enough to capture the imagination of a curious little tot, which is why many parents choose to bestow their baby's nursery with a kaleidoscope of colours and plenty of detail. Babies go bananas for furry and friendly animals; a jungle-themed nursery is bound to inspire your tyke.
Bring the jungle theme to life with a plump and soft Lion Animal Head, designed to watch over your baby's cot and ensure sweet dreams as your cub drifts into the land of nod.
On the Farm
Sow the seeds for an inquisitive mind with a theme that instils a love of the great outdoors in your little wonder. You don't need to venture the far corners of the world to find furry friends – there's plenty of adventures here on British soil. So make Old Macdonald proud with a farmyard-themed nursery that will inspire your country boy or girl.
Familiarise your little peach about the importance of their 5 a day, with these adorable Le Toy Van Stacking Veggies. Colourful and cute they are sure to become favourite song time buddies.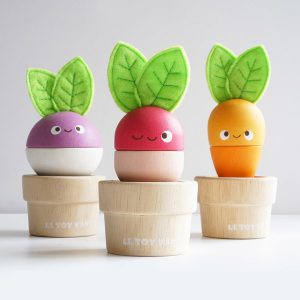 As your munchkin's curiosity grows, let them loose on a rocker that will make sure their first encounters with wildlife are wonderful. Whether you're raising little bo peep or a budding shepherd, the Lambert Infant Rocker promises to be a highlight of your baby's childhood, encouraging a sense of balance as well as a love of farm animals.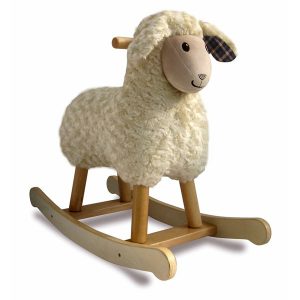 Back to the Future
Gender neutral nurseries are a contemporary trend, so reinforce your modern theme with futuristic nursery essentials that will make your baby the coolest kid on the block. Watch your baby rock out in their very own throne as you relax on an evening, by picking out a Charlie Crane Levo Baby Rocker that will look just as good in the lounge as their nursery. In a neutral shade, it's perfect for boys and girls.
When your baby needs a little extra support, welcome them to the dinner table with a high chair that will stand up to the challenge of seating your youngster for years to come. The Leander High Chair is a seat with staying power, cleverly designed to adapt to your growing beansprout and support their posture when it's feeding time at the zoo.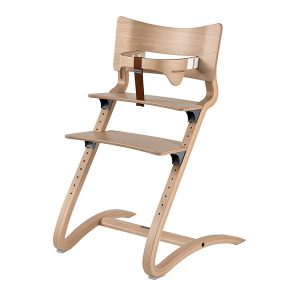 Feeling envious of these fabulous chairs? We've got seating galore for parents too. Our glider nursery chairs are ideal for those rock and roll late nights when you're hanging out with baby, so you can savour those bedtime reads and midnight feeds. Try the Olli Ella Mo Ma Glider out for size, available in five stylish colours that won't set your colour scheme in stone!
Preparation is key when waiting for your new arrival, so don't let the great mystery stand in the way of creating a magical nursery. Be inspired by our gender neutral nursery ideas, to start putting together a haven for your little boy or girl…. That's all part of the fun!
Browse our full nursery collection to find everything you need to welcome your babe into the world in style, with every colour of the rainbow for you to decorate to your heart's content.
We've been helping new parents create the perfect nurseries for years, so don't hesitate to give us a call on 01305 231 231 or send a message to customerservice@cuckooland.com if you have any questions.