Home Schooling for Novices…(Tips for Parents during COVID-19)
If you've been catapulted into the great unknown of Home Schooling as a result of school closures due to Coronavirus COVID-19 – then join me right now in screaming, 'THIS WAS NOT ONE OF MY NEW YEARS RESOLUTIONS!'. With that off our chest, there's comfort in knowing that we are all in this together and I have to say I have been blown away by how resilient and resourceful parents have been in the face of such a challenge.
Whether you are home schooling alongside working from home yourself (serious juggling, very large medal deserved), home schooling primary, secondary or both together, many households will be adapting to a new routine. Schools around the country have also had to readjust enormously, putting together plans to support the on-going study of children at home and teachers are having to learn how to use Google docs and project management tools for setting tasks, assignments and communicating.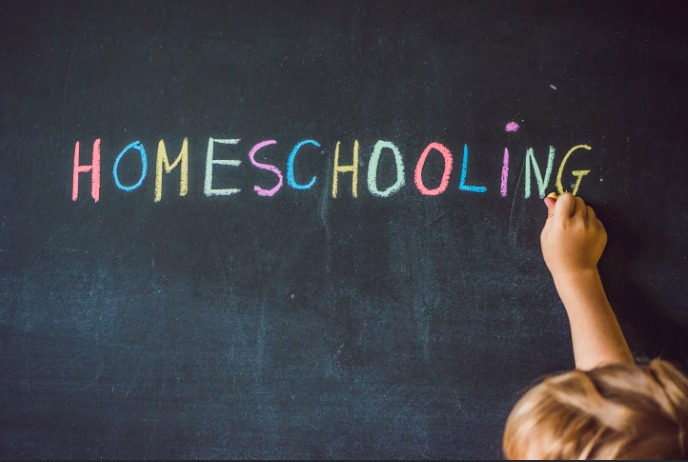 I've decided to step out of my comfort zone this week; I usually write about topics that I am confident in, having had years of experience from my role as product procurement director for cuckooland.com; it's not easy for me to hold up my hands and say, "Help!" I have never homeschooled my children, I have never had the inclination to homeschool my children… and my kids probably know more than I do about most of their chosen subjects so how on earth do even attempt this? The consolation is that I'm not alone, homeschooling, up until now, is something that many parents will also have never thought about.
This week, I am going to tentatively approach this topic, knowing that I have any army of parents at my side, so put down your marking pen for a moment and join me for a journey into homeschooling for novices!
Top Tips for Home Schooling
I'm not usually one for taking advice, but I have spent every spare moment swiping, searching and swatting up on every single piece of advice that I can get my hands on regarding the topic of home schooling – so I'm donning my teachers hat and am pleased to be able to share my newly acquired knowledge! Here are a few helpful tips for homeschooling:
Great learning only happens when children feel happy, safe and secure. Provide them with reassurance and love, and remember that you are doing the best you can. There will certainly be activities where your child learns, but ultimately loving your kids (and looking after yourself) is most important right now.  
As tempting as it may be to make every day a P.J day, it's really important to be dressed for the day (I did threaten my kids that they'd still have to wear their school uniforms!). Don't ask me how or why, but it really does focus the mind and help you concentrate on your work. A bit like making your bed every morning I suppose, it's about routine, mindset and getting into the best shape to seize the day.
You don't have to do the same thing every day, but having a daily routine will help both you and your children know what the day brings. Set regular times for breaks and lunch and structure their learning into manageable time slots.
Children need variety in their day, in fact they thrive on variety. Offer different activities throughout the day, combining different approaches to learning such as online resources, creative learning, as well as more traditional learning methods.
Not many kids or teens can keep their concentration at optimum levels for longer than 20-30 minutes at a time so make sure your kids take regular breaks to keep their energy levels up, their minds fresh and recharged, especially during these long days cooped up indoors.
Reversing the roles around for a few lessons can be great fun! You may be surprised by what you learn! By teaching you, your child is not only gaining confidence in how they communicate, it is also reinforcing their understanding of the topic.
Give yourself realistic goals
Trying to conquer the whole curriculum is probably a little a little unrealistic, so why not prioritise Maths and English? There are lots of ways to cover the rest of the curriculum and you can get creative with these, for example watching Blue Planet or Horrible Histories. 
Although this may seem hard to enforce when you are spending more time at home, try to limit the amount of screen time that your child is having, after all they wouldn't be on their screens if they were in school. Within their daily routine you could build in some screen time, then they'll know when it's time to hand the devices back! Or better still, use screen time as a reward (or bribe – hey, these are desperate times!) to be cashed in on the weekends.
These are unprecedented times which will even be tough for those parents who have been home schooling for years; where open spaces, social meet ups, museums and libraries would usually play a big part in their daily routine and learning resources. Current restrictions and social distancing measures are challenging, however they are not insurmountable. We can do this, after all, we've been slowly evolving into couch potatoes for years (joke!).
How to adapt your Home for Home Schooling
Our homes are kitted out for a plethora of activities, from preparing meals to relaxing in front of the T.V to gathering around the table for a family meal. Many of us haven't had the need to equip and furnish our home to cater for a sudden, unexpected lockdown where homeschooling is the only option.
Your approach to home schooling will vary depending on the age of your children. For those with younger children, creating a space where you can all be together is probably more practical and productive, whereas those with older children may wish to try and offer up separate areas within the home.
Here are a few ideas as to how you can adapt your home for home schooling.
Multi-Functional Furniture for Home Schooling
Most people won't want their homes to actually resemble a school – I mean, as much as our schools try their best to offer a comfortable environment for our children to learn in, they're utilitarian in the extreme and not exactly the most stylish of places!  
Investing in multi-functional furniture can be a great option for parents who need to create a space for school by day and relaxation by night.  
The Vox Spot Dining Table is a versatile table that could be used for a central hub for daytime learning and then a place to enjoy those evening meals. With the option to extend, creating more space for books, drawing or for getting creative with painting, this extending table also features a central storage compartment, ideal for popping all those school essentials in during study time then your condiments when it's dinner time!
Team together with the matching Vox Spot Bench that offers plenty of storage, ideal for keeping school work up together when's lessons are over.  
The Vox Spot Stools are ideal for popping around the table if you are home schooling a few children. These compact stools are great because they not only feature a storage drawer, when they're not in use they can be stacked together out of the way, creating a set of drawers! Genius!
These versatile dining tables can also double as space to study; the Vox 4 You Dining Table, with optional storage drawers, a central compartment and 2 generous sizes makes a great multi-functional table, also the Zuiver Glimps extending dining table can be easily extended, making it an excellent choice for those who need space to spread out and study.
Perfect Desks for a Home School set up
Your home may already be equipped with a desk, whether in a home office or another area in the home. If not, you may wish to introduce a desk to your home to help with home schooling.
Cuckooland have a broad range of desks to suit all ages and budgets, here are a few of my favourites;
For young children who are accustomed to furniture that is proportioned to their size in school, the Small Desk & Chair is a cute little set that will give your child their own desk space that is not too overwhelming in size.  
If you have more than one young child, you could opt for a table and chair set, KidKraft have several options including the very affordable Farmhouse Table & 4 Chairs Set. The Vox Tuli Desk is another great option for a small desk, and the beauty of this one is that the desks are stackable so once school is over they can be stacked out of the way.
For siblings who want to study together the Vox Spot Double Sided Desk is a great solution, designed to be accessed from both sides, this stylish desk offers up plenty of space for two.  
The Parisot School Desk offers mega value for money, a simple design that will suit both girls and boys.
Home Schooling Ideas for Smaller Spaces
Space saving furniture is a great solution for homes that are limited on space. Whether a space saving bed or modular furniture, here are a few ideas for adapting a small space for home schooling.
The perfect combination for kids who are being home schooled, beds with desks offer up a place to sleep and study. Pop over to Cuckooland for the collections of kids beds with desks, featured below are a couple of my favourites;
For the ultimate storage bed, the Parisot Higher Kids High Sleeper with Wardrobe & Desk really has everything a child needs to make their room a desirable place to both study and get those much needed ZZZ's. With a generous sized desk and plenty of storage options, this bed offers a great place for your child to be able to focus on their work and enjoy some relaxation time as well.
Another super kids bed with desk option is the Julian Bowen Pegasus High Sleeper Bed with Desk. Brilliant for rooms that are tight on space, this bed combines a desk and pull out wardrobe along with handy storage in the steps.
Creating an environment where your child can be productive and focused is important when you are home schooling. Like adults, kids will generally be more productive if their surroundings are reasonably tidy and ordered… yes, I appreciate this is easier said than done!
For a complete storage solution, 'build your own' products offer a unique and versatile storage system that you can tailor to your requirements. Gyan by Woood combines two different cabinets, a shelf and a desk; put these all together and you've got yourself a handy piece of storage and a space to study!
With the practicalities taken care of, let's delve a little deeper into how to keep your sanity and keep your kids motivated to study at home.
Resources for Home Schooling
The resources that have sprung up in such a short space of time are mind blowing, from parent groups on Facebook to celebrities offering up their time to teach, here are just a few that I have found:
PE with Joe Wicks – every morning from 9am, get up and get moving! Join live via his YouTube Channel The Body Coach TV. Our 12 year son Adam is huge fan.
Maths with Carol Vorderman – every morning from 10am Carol offers free and fun maths tuition online via The Maths Factor. You'll be reciting your times tables in no time!
English with David Walliams – every morning at 11am, children's author and TV presenter David Walliams reads a story. This free resource, Elevenses, offers the perfect opportunity for you to grab a cuppa and take 5!
BBC Bitesize is another fantastic online resource, with every subject within the curriculum covered. Your child can create their own account so that they can keep track of what they've done.
Many schools will be offering on-going support to both parents and pupils, providing learning tools and pre-set work.
In this digital age there is an abundance of resources available to help us through these uncharted waters. Remember that your friends who are also parents are navigating this sea with you, don't be afraid to pick up the phone, FaceTime, WhatsApp, Zoom… together we can do this!
Finally, I reached out to my fellow team members, who for now are home based, and asked if they had any tips for parents who are home schooling:
Anna, HR Manager at cuckooland.com says,
"Don't put too much pressure on yourself, keep the kids happy and content so they have good memories of this time. Lots of art and PE and baking brownies (and make sure you have a secret stash of chocolate!)" – thanks Anna, definitely agree about the chocolate stash, oops sorry meant the PE!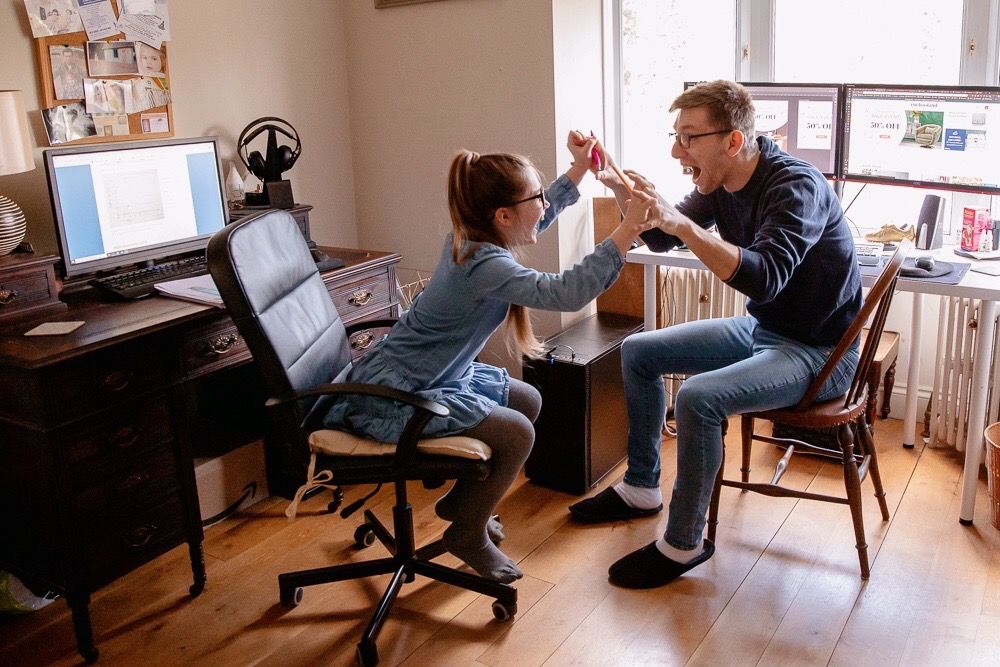 Damian, Graphic Designer for cuckooland.com says,
"Buy a shed and hide in it!" – I'm not sure if this is a tip for the kids or the parents!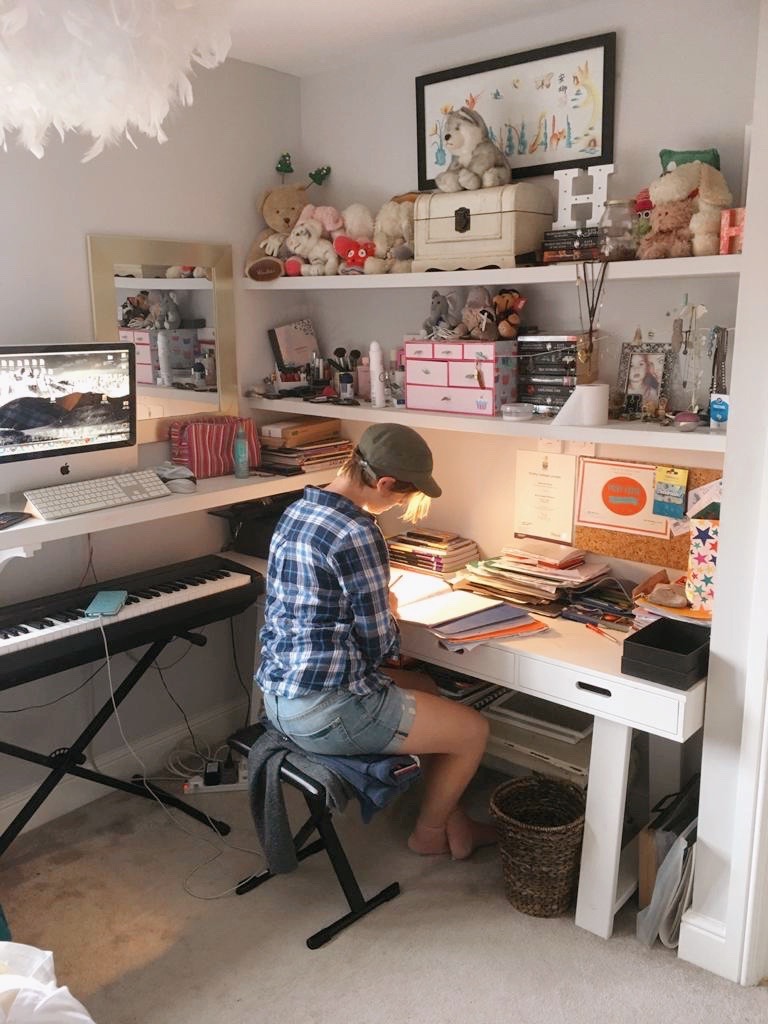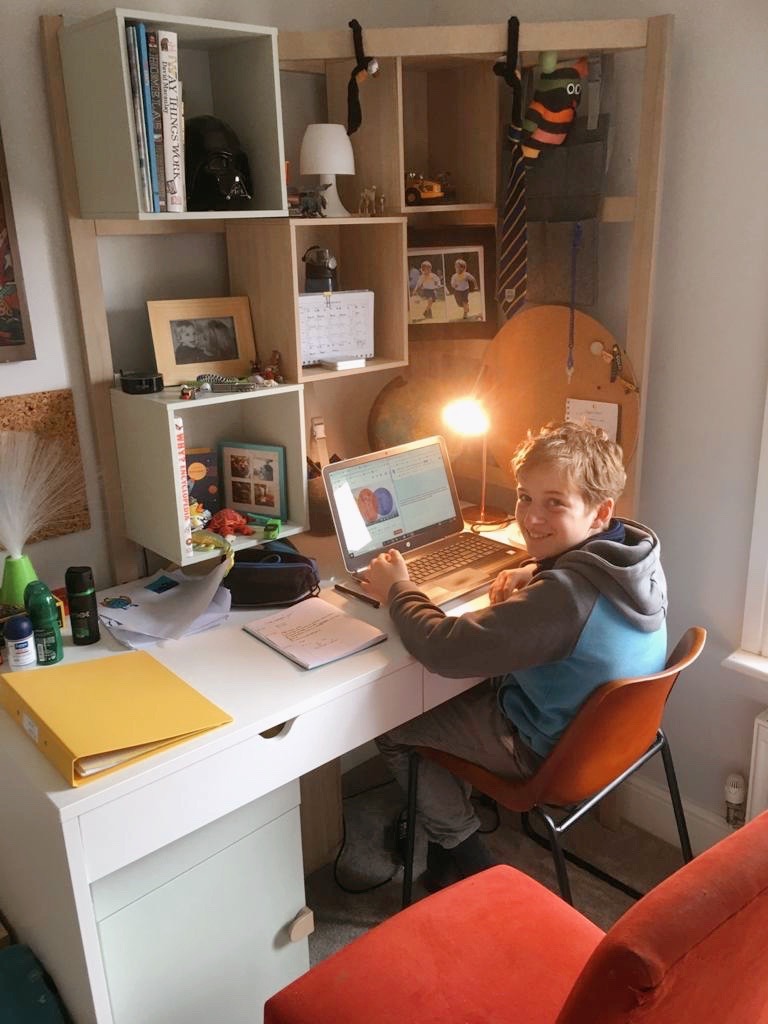 Russell our Director says,  
'Come on we can do this, remember 80 years ago we were sending our teenage kids off to war and hunkering down in tube stations while bombs were exploding around us (extreme but true!). So my tip is more like a reality check, but if I had to offer one tip, it's to focus on their diets – make sure they're balanced and on the healthier side of the spectrum (Anna!). Reduce their sugar intake (we are now in control of this, no popping past the shop on the way home and filling up with sugar and E numbers) and make sure they eat at regular intervals to keep their energy levels up. My kids start the day with a healthy fruit and veg smoothie (believe me, if my son can drink it, any kid can), they then take a small plate of healthy snacks (like easy peelers, grapes and carrots) up to their room to nibble on, they have mid-morning cheesy wrap treat, a healthy lunch, a midday snack (of homemade date balls and popcorn) and a light supper – their favourite is; 'Dads Tuna Potatoes, Peas & Corn' – I wish it was more exotic but it seems to work well for us.'
I'd love to hear your tips for home schooling, please leave a comment or get in touch with us at customerservice@cuckooland.com
Stay safe and healthy everyone, until next time!