Cuckooland Awarded Feefo Platinum
Trusted Service Award 2021!
Thanks to all of you, our lovely Cuckooland Family, we have been awarded Feefo's highest accolade, the Platinum Trusted Award for 2021!
At Cuckooland, customer service is at the heart of everything we do, which is why we are over the moon to be recognised (again) for always putting our customers first. We have achieved this award based on honest reviews and ratings, all written by real customers! We are thrilled that our loyal customers love what we do to provide a WOW experience. We cannot thank you all enough, for your continued support throughout the past (very tough) year and for the amazing feedback too!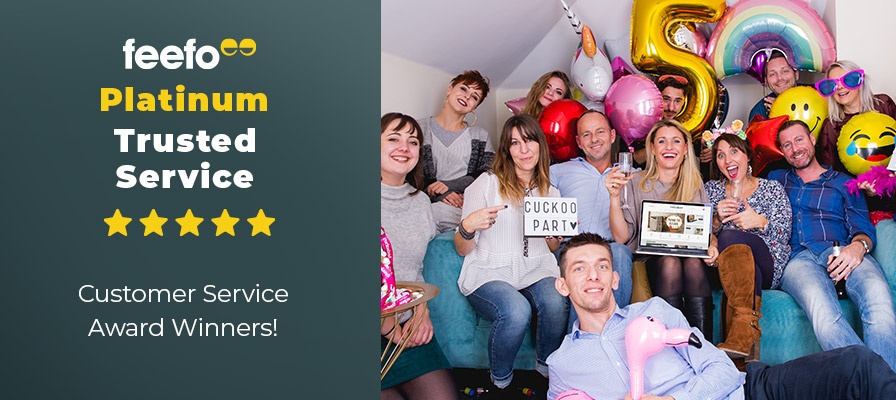 Created by Feefo, the Platinum Trusted Service award is awarded only to those businesses that give consistently great service and who use Feefo to collect genuine ratings and reviews. Those that meet the high standard are awarded a badge of honour, this accreditation remains unique, as it is based purely on the interactions with verified customers. As all reviews are verified as genuine, the accreditation is a true reflection of a business' commitment to outstanding service.
"The Trusted Service award has always been about recognising companies that are outstanding in customer experience and generate great feedback from happy customers" said Steph Heasman, Director of Customer Success at Feefo.
"This year, despite the incredible challenges of a global pandemic, so many companies using Feefo have continued to provide remarkably high levels of service and they deserve a huge amount of credit for what they have achieved. It's why we have changed our criteria to be fair to the organisations that have struggled in such difficult circumstances. At Feefo we help our clients give their customers the best experiences possible.
"I'm confident that throughout 2021 we'll see even greater customer experience achievements from our partners as we return to something like business-as-usual."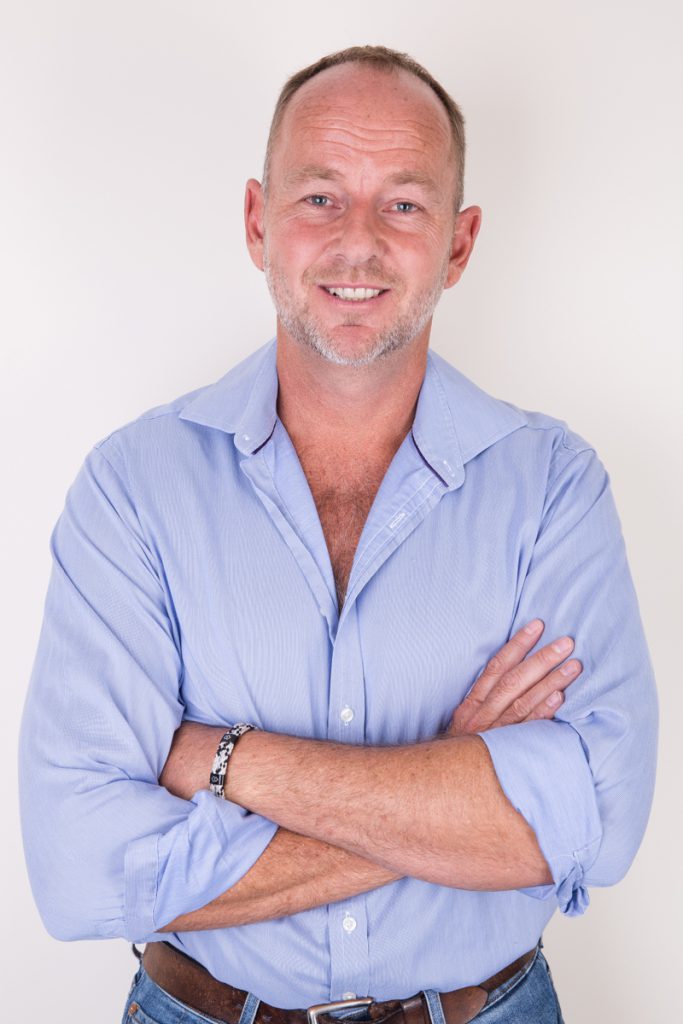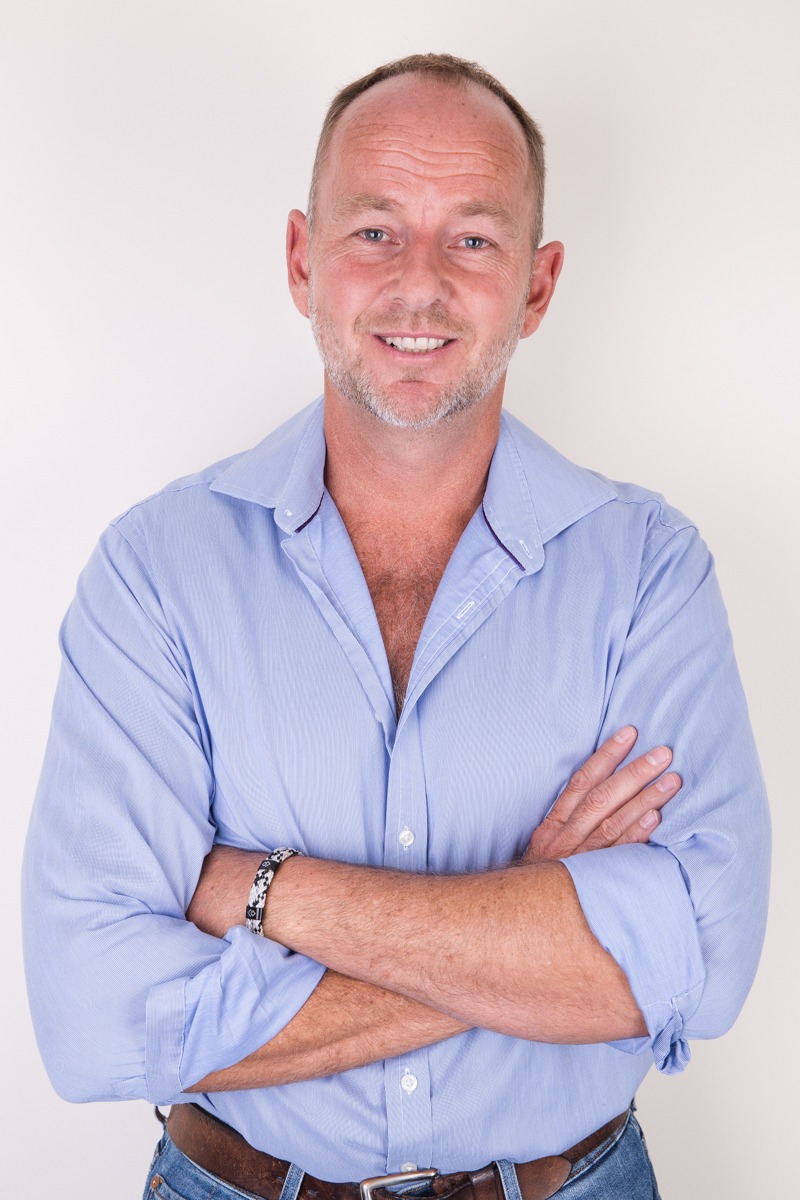 Russell Davis, Cuckooland Director commented:
'This was a year that will live in our memories forever and a time like no other for retail. Suddenly and without warning, the demand for lifestyle products and home and garden furniture rose and seemed to develop an uncontrollable and insatiable appetite whilst simultaneously transferring its considerable purchasing might to buying everything online. 
As we split our teams to work from home, the weight of this monolith flexed and stretched every fibre of every muscle of our Cuckooland being like nothing we have ever experienced before. We held strong. Every single person at Cuckooland stood up to the challenge in the face of unrelenting adversity, but most importantly, we gave our customers something to smile about in a year where doom and gloom accurately described our future and 'stay safe' was the catchphrase. I am so very proud of our entire team for showing their strength of character and for 'holding it together' and for still delivering our unique brand of 'wow' with professionalism, grace and good humour – you have been magnificent. 
Thank you Feefo for recognising this… but for now it's back to work, we have kids beds and garden pods to deliver
.' 
What our customers say...
Here are some recent reviews that have put a smile on our face:
"Faultless! Online ordering absolutely 100% faultless. Excellent communication, delivery was prompt and seamlessly perfect! Packaging was sturdy and well sealed. Would definitely recommend Cuckooland's Service as a whole. Thank you"
"A happy customer. I am really happy with my purchase from Cuckooland. They have a nice selection of slightly unusual products – perfect for making your home unique. For my particular purchase, the product listing was true and accurate, delivery was on time, and I received good email communication through out the whole process. I'm very happy with the whole experience."
"Great company, great products. Really helpful when I ordered over the phone, and then on the webchat when I followed up (because I hadn't received the order confirmation email, due to a typo) they were able to find my order and email no problems at all. Delivery was much much earlier than we expected which was fabulous and the product is fantastic, really good instructions and very very solid. Great company, great products. Would recommend and use again definitely."
"Highly recommended and would purchase from Cuckooland again! Easy to navigate website, competitive pricing and very quick delivery. Would definitely purchase from Cuckooland again."
Feefo is a disruptive global technology company empowering brands to make smarter decisions and improve consumer experiences by leveraging the full potential of real customer reviews.
Feefo's cutting-edge review platform is trusted by more than 3,500 brands including Next, Vauxhall, Iceland, Mazda, Expedia, Michael Page and JCB, who rely on it to supply smart insights that transform their ability to market, sell and build more rewarding relationships with customers.
If you would like any more information on Feefo, our award or to chat about our products simply call us on +44 (0) 1305 231231 Mon-Fri 9-6pm or email customerservice@cuckooland.com and our super friendly team will reply immediately.