Cuckooland is Proud to Introduce Circu & Their Out of This World Kids Bed Designs!
Cuckooland is thrilled to welcome Circu and their fantastical kids bed designs to the UK. Whilst we appreciate that they won't be everyones cup of tea, we do believe in discovering and showcasing kids beds that are quite litertally jaw droppingly unique and out of this world! Enter the most inspiring, Disney-esque furniture designs that we at Cuckooland have ever set eyes upon! Here is a sneaky peak into the magical world of Circu beds.
SOAR INTO DREAMLAND – NEW Sky B Plane Bed
Based on the character Leadbottom from Disney movie Planes, this incredible fibreglass, steel and veneered wood bed is a dream come true for any budding pilot. With suitcase steps and hidden storage in the wings, no detail has been spared!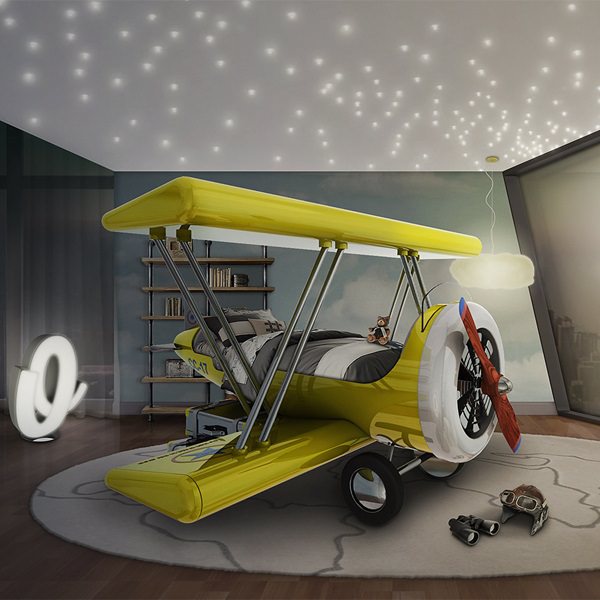 UP, UP AND AWAY – Fantasy Air Balloon Bed
Inspired by Disney's Up! this dreamy bed is constructed from wicker, wood and synthetic leather with gold leaf detailing. It has storage drawers in the base and can be converted from a toddler bed to a stylish sofa when baby grows 'Up'.
GO TO (SEA) BED – Little Mermaid Shell Bed
A design worthy of Ariel herself, this stunning Little Mermaid Shell Bed sits on a bed of fibreglass rocks and has built-in colour-changing lighting to the lid. The perfect for your precious pearl to rest after a hard day's swim!
POCAHONTAS PAD – NEW Luxury Teepee Bed
Inspired by Pocahontas as well as the current trend for all things Teepee, this luxurious design incorporates a bed, play area, and storage, all in a cosy enclosed space. Made from oak veneer and synthetic leather, it's yippee for teepees!
SURF N SNOOZE – Camper Van Bed
Send your little one on a permanent holiday with this incredible bed, inspired by the iconic VW Campervan. The built-in TV, sofa, desk and mini-fridge will mean your mini traveller will be all set to go, from tot right through to teen!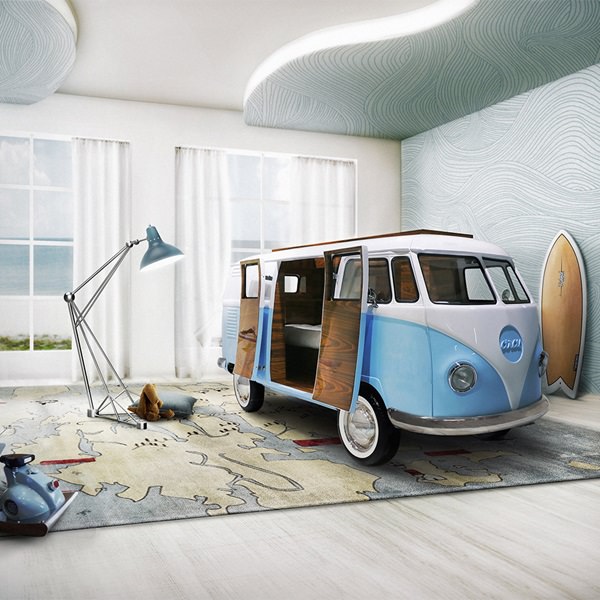 KIDS SPACE – Rocky Rocket Armchair
Encourage your mini Buzz Lightyear to shoot for the stars with this incredible rocket ship shaped chair, complete with built-in app-controlled light and sound system, and hidden storage compartments. To infinity, and beyond!
Here at Cuckooland, we aim to inspire parents when it comes to creating the perfect kid's bedroom, full of imagination and wonder. Take a look at our entire collection of kids beds for more out-of-this-world bedroom ideas which are guaranteed to wow those little munchkins.
Our Customer Service team is always on standby to answer any questions you may have – simply call us on +44 (0) 1305 231231 Mon-Fri 9-6pm or email customerservice@cuckooland.com and our super friendly team will reply immediately.'