Ultimate Guide to Divan Beds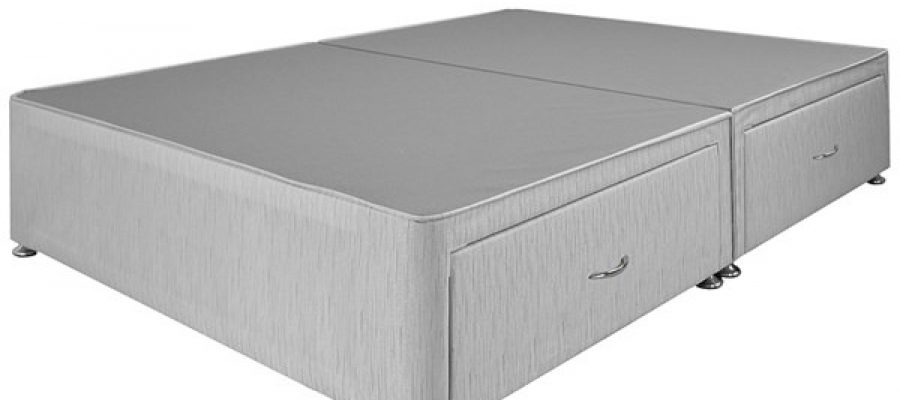 As a self proclaimed bed expert I adore my job and I spend copious amounts of time researching truly outstanding beds. After 8 years of chatting about beds to customers from many different countries, diverse backgrounds, walks of life with so many varied needs and budgets – from Toddler Beds at £199 to handcrafted Fantasy Hot Air Balloon Beds at £22 000 (yes you read that correctly) I can safely say the area that customers need most help with is bed style and the specifics around the bed frame (along with convincing customers to buy the bed they love – after all it's the place we spend up to 9 hours a day in!)
As the new year begins, it typically signals the beginning of that wonderful bed-buying journey for a lot of people. There's a buzz of excitement when it comes to buying a brand new bed. But, as with any new large item for the home, there comes much consideration. Coupled with the gargantuan choice of beds currently on the market, it can seem like a mammoth task to make a decision on your next bed.
If you have successfully narrowed it down to a divan bed (or if you're just a little bit curious about divans in general) I have created a guide which should answer most of your questions. That being said, as a proud product procurement director at Cuckooland, I am always on hand to personally advise on your next big, exciting purchase.
A divan bed is a sturdy frame paired with a mattress that matches the complete and sometimes exact dimensions of the divan frame. Put simply, the mattress sits atop the frame rather than being sunken into the frame. Most divans are made of two elements; the frame and the mattress. Some divan frames come with handy storage solutions to make the most of the available space located within the frame. Often, divans are sold as a complete package, but don't let this limit you if you prefer to find a more personal solution.
What Makes a Divan Frame Special?
A divan frame is constructed of hard-wearing wood, which is usually encased by a good quality fabric. The frame is typically placed on castors or wheels for ease of movement, and some frames feature a headboard that can be detached if needs be.
A divan mattress is designed to fit the divan frame perfectly. Some divan frames do not feature a mattress, which means that you are free to choose a mattress of your own. I would always recommend checking the dimensions of the frame to ensure you get the right mattress for your divan. Remember, a divan mattress should fit the frame perfectly and therefore should have the exact same dimensions as the frame.
If you need a little help deciding between mattresses, the following quick guide to the different types of mattresses might help. I have also created a complete mattress guide if you need a little more information.
Memory Foam
Pressure resistance is the key feature with a memory foam mattress. Memory foam has anti-allergy properties and come with a removable cover for easy cleaning. The polyurethane foam body of the mattress keeps dust, pollen and irritants at bay. A memory foam mattress is also great for keeping you warm and snug throughout the night.
Reflex Foam
Reflex foam is similar to memory foam but is cheaper to manufacture. The main qualities of reflex foam mirror memory foam, however, reflex foam offers a medium level of firmness which could make it a better choice if you have orthopaedic considerations.
Pocket Sprung
A modern pocket sprung mattress is comprised of up to a thousand metal springs encased in individual pillars of fabric to create a tight yet springy feel. Cotton is placed around the springs and added into the filling of the mattress for extra comfort. A pocket-sprung mattress will give that straight backed sleeping experience that a lot of people are looking for. A pocket-sprung mattress typically allows for a cooler sleep experience and does not possess the same heat retaining qualities of a memory foam mattress.
Open Coil
An open coil mattress is one of the most common on the market. It is an affordable solution which is both reliable and durable. An open coil mattress is made up of a series of springs with are connected to each other. As a comparison, an open coil mattress may have a few hundred springs whereas a pocket-sprung mattress will feature around a thousand springs. This means that an open coil mattress is extremely lightweight and can be easily turned.
Latex
A latex mattress features a natural elasticated design, which means it has a long lifespan. With its durable make-up, this clever mattress can retain firmness and shape for many years.
Hybrid
With the advancement of mattress design comes the coveted hybrid. This is essentially two different types of mattress which have been combined to incorporate the benefits and features of both styles in one great purchase. A popular hybrid is the pocket sprung, memory foam. The coils gives great support while the form provides an extra special level of comfort.
Is it Easy to Assemble a Divan?
Divan beds are easy to assemble and will usually arrive with the following components:
Main Frame

Mattress

Headboard

Storage Drawers

Castors/Wheels.

Nuts/Bolts
You will typically need to attach the wheels, headboard and insert the storage drawers. Divan beds can differ by manufacturer so I recommend reading all instructions before you start and following them as intended.
Divan's can be seen as a cheaper option when compared to other bed frames. As many are sold as a complete set, it cuts down on the need of two big purchases.
Will a Divan Bed take up a lot of Space?
This is where a Divan excels over the competition. Divans tend to take up less space because the frame and mattress is the same size. If you think about a normal bed frame, the frame usually encases the mattress, adding inches to all size of the bed. With a Divan there is no extra dimensions to account for.
Do Divan's come with Storage?
It's commonplace for divan beds to feature extra storage. The well-designed frame can accommodate storage features that other beds can't. The following storage solutions are available in some divans:
Full Ottoman
With a full ottoman divan bed, the entire space underneath the mattress can be used as storage. There is usually a spring base that holds the mattress and can be moved up to access the below space.
Half Ottoman
A half ottoman divan bed is similar to a full ottoman but only allows for approximately half the storage space as a full ottoman model.
End Drawer
An end drawer divan is one that features sizeable drawer at the end of the bed frame. This is an ideal solution for holding things like spare blankets and sheets.
Two Drawers
A two-drawer divan typically has two large drawers on either side of the bed. The drawers are often located towards to end of the bed so they do not restrict access to bedside tables.
Four Drawers
A four-drawer divan is an option for bedrooms with plenty of space on either side of the bed. Two drawers are located on either side of the bed to provide ample storage.
When it comes to headboards, there are many options available. Some divans come complete with headboard to match. Some come with no headboard but have the ability to incorporate the headboard of your choosing. Headboards allow you to express your style and add some visual flair to your bedroom with styles that range from chic to industrial. Take a look at our 'shop by style' category for seasonal style ideas.
So there you have it, my complete guide to Divan Beds. I do hope this guide has given you some much needed help when it comes to selecting a divan bed. Nothing brings myself or my wonderful team more joy than helping our customers find the perfect bed. Our professional team is always on standby to answer any questions you may have – simply call us on +44 (0) 1305 231231 Mon-Fri 9-6pm or email nathalie@cuckooland.com or customerservice@cuckooland.com and our super friendly team will reply immediately.
If 2020 is the year you are making that big leap into a new bed, than come see the amazing hand picked beds collection by yours truly.