There is nothing more important than spending quality time with our family.  Unfortunately because of our modern lifestyles it's becoming increasingly difficult to spend time with our families without the distractions of work, hobbies and other commitments getting in the way.  Two small pockets of time we typically all have together as a family are mealtime and bedtime. In a busy modern family, mealtime is typically a frenetic affair full of outstretched arms, clanking plates, begging pets, raised voices and gnashing of teeth. But once the clan is fed, bathed and ready for bed we have that quieter window of opportunity a half an hour before shut eye to really connect with our children. To maximise this time and to send them off to dreamland with drowsy smiles and happy thoughts, Cuckooland have created a number of children's themed book blogs.  Each theme is inspired by our range of children's beds which feature everything from a rocket bed to a bed shaped like a VW Camper Van! What we aim to do in this series of blogs is pique the interest of your child with the fun themes to make bedtime and dreamtime an event they really look forward. We are also promoting the importance of reading and nurturing your child's imaginations.
Cuckooland's story book collections include;
This is the blog every little girl has been waiting for, the princess collection! Get those tiaras at the ready, pick out the best princess dress and take a seat upon the grandest of thrones for our collection of inspiring princess stories fit for all princesses across the kingdom. The Princess Collection has been inspired by the magical Princess Four Poster Girls Bed by Lifetime. This handcrafted, knot free, pinewood bed really is fit for a princess! Featuring four posts finished in white and covered in a magnificent canopy, it will have your little princess sleeping soundly.  Each bed is handmade to perfection so you can be sure that your little royal will be slumbering peacefully.
Embark on a journey of epic proportions with our Treehouse Collection of stories.  We swing through the trees taking a tour of treehouse inspired classics such as Kipper's Tree House by Mick Inkpen, Peter Pan and  Swiss Family Robinson by Johann Rudolf Wyss. The treehouse collection takes inspiration from the ever popular Treehouse Bunk Bed by Mathy By Bols. This life-like treehouse bed looks like every tree-dwellers dream come true.
The Space Exploration Collection
Three…two…one…blast off!!! The space exploration collection takes our readers to the centre of the universe and beyond. Inspired by the out-of-this-world 4 in 1 Combination Bed by Lifetime, this collection was designed for those little astronauts who love everything space themed.  If your child is a bit of an astro-nut he will no doubt enjoy such tales as Roaring Rockets by Tony Mitton, Aliens Love Underpants! by Claire Freedman, Big Book of Stars & Planets by Emily Bone and The "Everything" Kids' Astronomy Book by Kathi Wagner and Sheryl Racine. So enjoy a journey amongst the stars with your little one and our very own space exploration collection of stories.
The Camper Van Collection
Pop that free spirit of yours in a your favourite suitcase and prepare for the journey of a lifetime. The Camper Van collection of stories will drive you through the a vast amount of imagination.  We'll cruise down the highway of fun stories which includes Peppa Goes Camping by Ladybird, Dolly's Diary by Clare Bromley & Holly Blackman and LEGO Friends: Mystery in the Whispering Woods. The Camper Van collection compliments our fabulous Camper Van Children's Bunk Bed. A must-have bed for kids with travel in their souls.
Ahoy Matey! If ya have a pirate in trainin' this be the book collection for ya! For you and your first mate we have the perfect vessel, the Pirate Corner Boys Bunk Bed. The good ship will ensure your little sea pups get a great nights sleep whilst sailing the briny waters of their imagination.  Our pirate story collection includes story ideas for the teeniest tiny pirate through to the fully grown captain. We have everything from Pirate Pete by Nick Sharratt, a delightful pop-in-the-slot storybook for little ones to the infamous Captain Pugwash for big kids and grown ups alike.
What little girl doesn't love her dolly? In the dollhouse collection we have some lovely stories all about your little girls best friend, her doll. The dollhouse collection was designed to compliment the adorable Hang Out Kids Bunk Bed by Lifetime. This real-life dolls house bed features loft windows and cute drawers that can be converted into pretend window planters. Your little princess will love the stories featured in our dollhouse collection, from the interactive Maisy's House: A Pop-up and Play Book by Lucy Cousins to the wonderful The Dolls' House Fairy by Jane Ray. You can find a short description about each story in the dollhouse collection.
Inspired by the truly spectacular London Bus Bunk Bed by Julian Bowen, the bus collection features delight tales which are all themed around the big red bus. Each book has been chosen by age range so our collection has something for all children, from toddler to ten year old. Included in this fun collection of bus based child books is of course Wheels on the Bus, The Hundred Decker Bus by Mike Smith, Naughty Bus by Jan and Jerry Oke and Follow That Bus! by Pat Hutchins. Each story has been carefully selected by our imagination wizards here at Cuckooland to provide only the most fantastical tales around!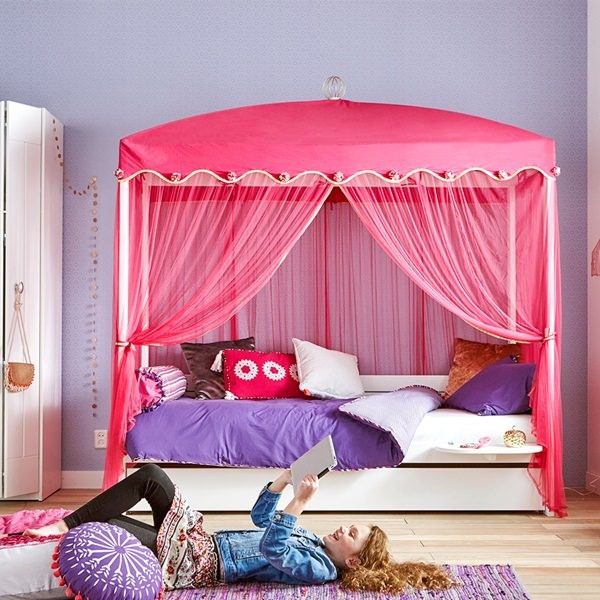 Join us on a journey through the limitless world of the big top with our Circus collection of stories.  We trapeze with Spot the Dog in Spot Goes to the Circus, clown around with Dr Seuss in If I Ran the Circus, and fly around the big top with the Brownies in Circus Camp. The Circus collection goes hand in hand with the dazzling 1001 Nights Luxury Girls Four Poster Bed, a bright and beautiful kids bed which is sure to please any budding acrobat or tightrope walker.
Take to the sky with our wonderful Aeroplane inspired story collection. This collection of favourite stories will have your little pilot soaring high amongst the clouds of imagination. Included in this awesome collection of aeroplane based child books is Busy Airport by Rebecca Finn, Amazing Airplanes by Tony Mitton and Ant Parker and Those Magnificent Sheep In Their Flying Machine by Peter Bently and David Roberts. These fantastic tales go hand in hand with our spectacular Sky B Plane Junior Bed by Circu featuring near perfect to scale detailing, this luxury bed is the perfect addition for kids with their heads firmly in the clouds.
But don't despair if your little one's favourite theme has yet to be explored, we will continue to add to our collection so we have a little something for everyone.  Feel free to get in contact if you have specific theme you would like us to create. Simply call us on +44 (0) 1305 231231 Mon-Fri 9-6pm or email customerservice@cuckooland.com and our super friendly team will reply immediately.