Can exercise improve your Child's Sleep?
Written by Nathalie Davis (Bed & Sleep Expert at Cuckooland).
I'm a keen runner, my PB for a half marathon is under 2 hours, which I thought was pretty good until my husband told me that his dad had run a marathon in under 3 hours when he was in his forties! Anyway, with a deflated ego and a new pair of running shoes I continued with my Florence Gump (his sister!) quest to crack that elusive 1hr45 milestone. Potential obstacles? Yep, besides pastry and cake, it has to be when the clocks go back – these shorter days paired with the not so fair weather makes me want to slip on my dressing gown, bake a cake and hibernate! I totally lose my mojo and what was once a joy during the summer months turns into a mental battle so intense I feel exhausted afterwards and need a lie down. PB's and procrastination aside, I know that when I exercise, I feel better… and I sleep better.
As a parent, I also know the importance of my children getting enough sleep – good sleep! However this can become more of a challenge as the winter months kick in because it's hard enough to encourage the kids to ditch their screens in favour of a game of footie or a bike ride when the sun is beaming, and even more so when it's grey and gloomy; the temptation to stay in and be sedentary becomes all that more appealing!
As exercise levels drop you may find that your child's sleep isn't as restful. Combine this with more screen and device time (and of course the extra gooey bit of candy now stuck to the sofa) and you've suddenly got a red eyed, moody little so and so to deal with. There's a considerable amount of scientific evidence to suggest that exercise helps to improve sleep and that making exercise part of your (and your child's) daily routine can contribute to a more healthy and restful sleep pattern. Research carried out by sleep experts from the University of Auckland in New Zealand and Monash University in Melbourne analysed factors that affect children's sleeping habits and found that exercise played a vital role. The research involved 519 children, who all wore activity monitors to measure those who had more sedentary lifestyles compared to those who took part in moderate to vigorous activity. The results showed that from the children who took part, those who participated in the more vigorous exercise fell asleep faster but those with a more sedentary lifestyle took longer to fall asleep. The researchers said "This study emphasises the importance of physical activity for children, not only for fitness, cardiovascular health and weight control, but also for sleep".
Let's explore how exercise can help improve your child's sleep:
Improve sleep quality
As little as 10 minutes of aerobic exercise can dramatically improve sleep quality by increasing the amount of slow wave sleep (deep sleep) you get. Deep sleep is important because it is during this phase that the brain and the body rejuvenate. For children, achieving the right level of deep sleep is vital to aid their growth and development.
Increase sleep duration
When you exercise your body expends energy and helps you feel more tired and ready for bed at the end of the day. As highlighted above, the children who fell asleep faster, also slept for longer. The NHS recommended amount of sleep for children is 11 hours for age 5, while a 9 year old needs approximately 10 hours.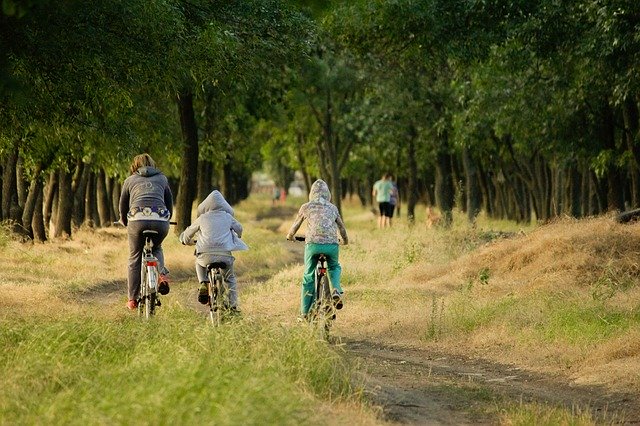 Reduce stress and relieve anxiety
Sadly there are increasing numbers of children who experience stress and anxiety for a number of reasons. Regular exercise can help reduce stress and anxiety, in fact just 5 minutes of exercise can trigger anti-anxiety responses in the body, you may also want to consider more mindful forms of exercise such as yoga and stretching, both can lower cortisol levels in the body, having a positive effect on mood.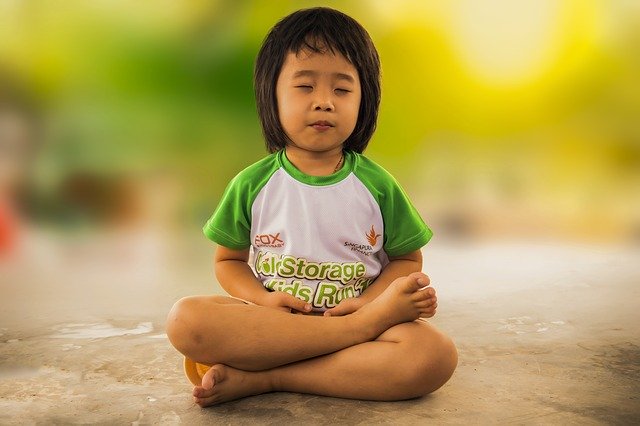 How to encourage your children to get active
It may feel like an uphill struggle trying to encourage your children to be more active; but you're not alone. Many schools around the country have acknowledged the importance of exercise for children and have incorporated more activities into the school day. The Daily Mile is an initiative that my youngest daughter's school introduced last year, many schools also offer after school clubs in various sports, talk to your children and encourage them to sign up – they might just enjoy it!
You could also see it as an opportunity to do something together with your child, there are a whole load of apps – one of my favourites being "Couch to 5K". For more information and ideas about helping to get kids active the NHS Change 4 Life has some great ideas and games.
Why not check out Cuckooland's Kids Outdoor Toys – they have everything from balance bikes to trampolines, climbing frames to giant jenga!
And then when they eventually settle down for the night, why not tuck them up in one of Cuckooland's Unique Kids Beds for something a little more off the wall and adventurous so their imaginations can run wild too!
If you have any tips you'd like to share about getting kids moving we'd love to hear from you, why not drop us a line in the comments below or on our Facebook or Instagram pages.
Now I hope you'll excuse me, but as much as I'd love to stay here writing (I'm currently snug in front of the telly with our gorgeous Golden Retriever Barkley Bear and our psycho cat Sushi) I'm going to don my running shoes and get my lazy behind out the door!
Written by Nathalie Davis