A Modern Nursery For Modern Parents
No matter how many hours, days and nights your little bundle of joy spends curled up in your arms, every new arrival needs his or her own room. And when you've got your hands full with baby, nappies and bottles (not to mention all your other commitments and chores), you want a nursery that makes parenting a breeze. You may have seen our recent guide on
how to create the perfect nursery.
But we haven't drawn the line there. At Cuckooland we're always looking for the latest and greatest creations, so we've picked out a few more essentials that every modern nursery should have.
Smart Nursery Solutions
We can't give you a magic wand to wipe away those tears and keep your baby smiling, but we can give you some fantastic products that will make your nursery the cosiest, happiest place to be. Our latest find is a
Snuzpod
and its designed to help make the transition from mummy and daddy's room to the nursery a happy one. The Snuzpod is a multi-solution, three in one, wow and wonderful, dream of an invention- its a bassinet, stand-alone crib and bedside cot in one which means it's the perfect little vessel for the all-important transition from newborn to bouncing baby. (Need more inspiration? Our range of
cots and cot beds
has you covered).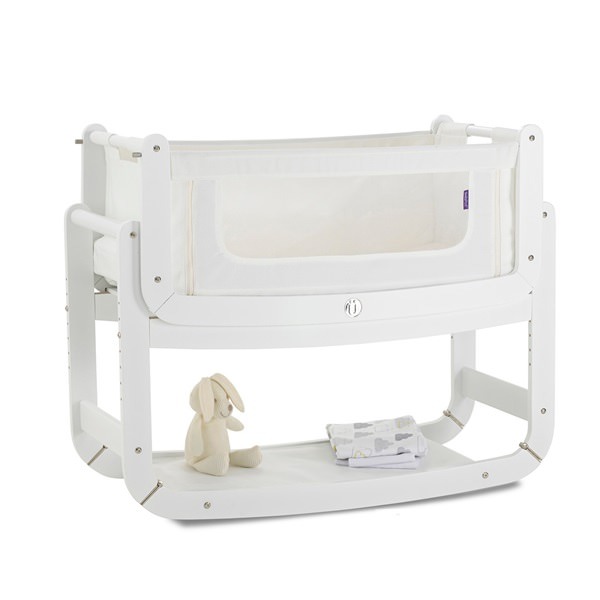 Before you know it that bundle of joy will need a bigger bed, so when the time comes to move into a larger cot we've got the perfect solution. Invest in a Rocker Cot by Mathy By Bols
that will gently rock-a-bye-baby at bedtime, to send them drifting into a doze faster than you can say goodnight. However, we know that sometimes, nothing other than cuddles will send the little dimple factory off to sleep. So when you're singing lullabies and giving the midnight feed, why not give yourself a little comfort too. Glider chairs are a must-have addition to any nursery, making it a haven for not just your baby, but sleepy parents too. Sit back, relax and enjoy those late night cuddles in a
Luxury Nursery Chair
(or Nursing Chair) designed to make those early years memorable and magical.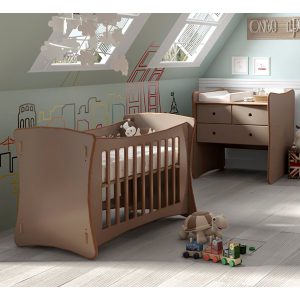 Eco-Friendly Essentials
With so many things to buy for your nursery, the last thing on your mind will probably be the impact of your new arrival on our dearly beloved planet. Or rather, the impact our predecessors have had on the beloved planet your little one is about to inhabit. We're passionate about protecting the valleys of Weepawoo (a favourite place of ours in Cuckooland), which is why we've sourced a fabulous selection of eco-friendly essentials for modern parents. Fill their room with Scrumptious Soft Furnishings from
The Little Green Sheep
, made using natural materials to produce ethical, chemical free and unbelievably cosy bedding for modern nurseries. From mattresses and sheets to fluffy organic blankets, we have everything you need to give your baby sweet dreams of a bright future.
Stylish Modern Furniture
Becoming a parent doesn't have to mean leaving behind your passion for interior design. In fact, with careful planning and preparation, your nursery can be the crowning glory of the castle you call home. At Cuckooland, we like to have our finger on the pulse when it comes to fashion and style, and we select only the finest, modern furniture for our nursery collection. Whether you're a fan of classic wooden designs or minimalistic contemporary styles, our gorgeous range of
Nursery Furniture
is perfect for house-proud parents. Each piece has been cleverly crafted using the know-how of generations of mummies and daddies. To ensure that the modern nursery fits seamlessly around your busy lifestyle; for those early years, we have Nursery Furniture bundles (multi-product combinations) from the likes of Obaby. This modern and chic set will compliment just about any nursery and give it a fresh, beautiful feel.
A World of Imagination
Instead of decorating the nursery with plain pink or blue, why not introduce some more inspiring colours and patterns into the room? When decorating the walls, switching paint for wallpaper is a smart choice if you want results that will stand up to the test of curious (and sticky) hands and be imaginative and stylish at the same time. From animal prints to scenes of adventure, our collection of Designer Wallpaper and Wall Art will transform a nursery into a tranquil place of modern design. Add an extra layer of playful fun with a Luxury Decorative Kids Rug in a quirky design – irresistibly soft for your baby to crawl around on.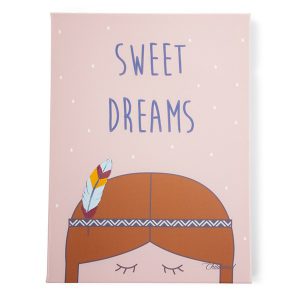 Want to instill a love of animals, or prevent an aversion to vegetables during those early years? Get creative with your décor by choosing a selection of fun
Nursery Accessories
for the room. Why settle for a standard pouffe when you could put your feet up on a piece of fruit or vegetable instead? We've got some fantastic accessories that you won't find on the high street, that will turn your nursery into a magical place of clever fascinating soft furnishings and accessories to nurture creativity.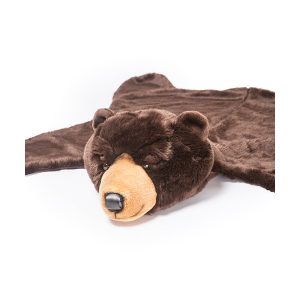 Life's Little Lessons
There are many things we want to pass down to our children in life – integrity, empathy, our manners, our fascination with discovering the world around us, our sense of right and wrong and most importantly (we think)… our sense of humour. High chairs have a tendency to be big and bulky. And when your little one has their eyes firmly fixed on the choo-choo train at dinnertime, teaching them the simple but important task of sitting up straight is near impossible. Encourage the right habits in your son or daughter with the innovative Leander High Chair. This stylish stool not only helps your little one's posture, it's also fully adjustable, so won't need trading in for a bigger chair as your baby becomes a toddler.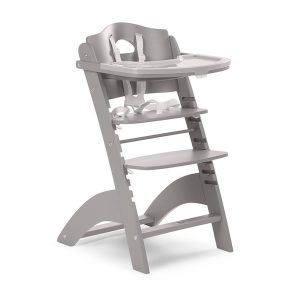 As your little tot grows, so will their list of belongings. Keep your nursery organised and teach them that being tidy doesn't have to be boring or a chore with some show-stopping furniture from our collection. Let the tree of knowledge blossom in your nursery with a fabulous Tree Bookcase by Mathy By Bols for those pages of wisdom, or show them that every belonging should have a home with an Amsterdam House Wardrobe for their clothes.
If the product or prototype makes life easier, your baby happier, or a bright young spark shine even brighter, we're all ears. From smart solutions for classic parenting problems to creative design ideas and innovative accessories for your nursery décor, you'll find everything you need for your new arrival in our collection. Our professional nursery team is always on standby to answer any questions you may have – simply call us on +44 (0) 1305 231231 Mon-Fri 9-6pm or email
customerservice@cuckooland.com
and our super friendly team will reply immediately.