The Ultimate Guide to Pocket Sprung Mattresses
Cuckooland is the go-to shop for pocket sprung mattresses, and everything you need to know about these super sleeping surfaces we've listed below.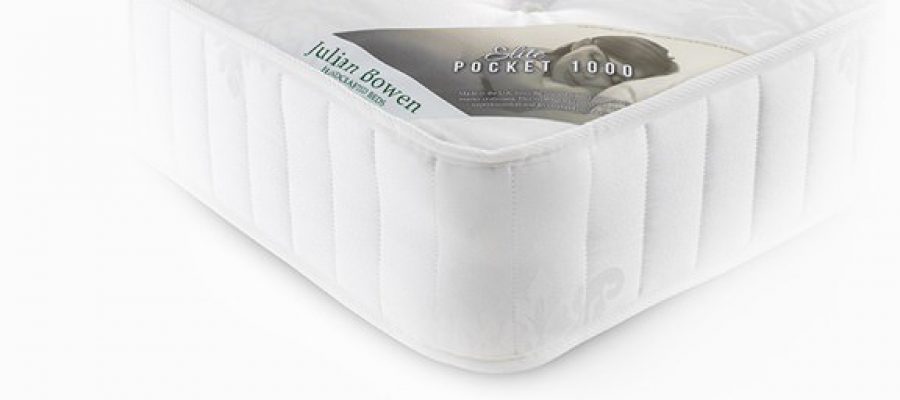 What is a pocket sprung mattress?
Pocket sprung mattresses have individual springs, which are sewn into a particular pocket of fabric. That means every coil inside gets its own snug pillow, protecting it from wear and tear. This makes pocket sprung models different to run-of-the-mill mattresses in a number of ways.
First, a standard mattress contains springs that are linked together alongside one another by wire framing. You know that poking sensation you experience sometimes when you roll over? That squeaky sound when you toss and turn? That's the wiring we're talking about.
Second, the singular nature of these springs means they work independently. As a result, placing pressure on one coil won't press down any of the others nearby. Pocket sprung springs are like the proverbial lone wolf (and one that counts sheep…). They're happy to do their thing alone.
Why pocket sprung mattresses put a spring in your step
Over the past few decades, pocket sprung mattresses have developed a reputation for being one of the very best additions you can add to your bed. Putting an intriguing spin on the familiar premise of Spring-style support, pocket sprung mattresses guarantee a better night's sleep because they're built to support you no matter what your body shape.
The absence of wireframing connecting the coils means that each spring works independently. So you and your partner can sleep at different heights or positions, without disturbing one another. What's more, if you decide to switch up your sleeping position mid-slumber, you can do so discreetly without jolting your partner awake or experiencing that pesky digging sensation you might get with standard mattresses.
The spring count in a pocket sprung mattress is also substantially higher than in a typical bed. A standard coil sprung mattress will have about 325 springs, but these pocket sprung beauties can have up to 3000. More springs mean more support, and more support means a better night's rest.
The way in which pocket sprung mattresses react to your specific position on the bed can also work wonders when it comes to alleviating ailments such as muscle aches and joint pain. You can get comfy quick on these sleeping surfaces, with the coils rising and falling only when they are directly exposed to pressure. Any areas of the bed left unoccupied are completely undisturbed or affected.
Caring for your pocket sprung mattress
A pocket sprung mattress is never anything less than a savvy purchase. They're one of the comfiest kinds of snoozing surfaces on the market and typically last for a number of years – up to ten, in fact. With such a long lifespan pocket sprung mattress are an idea solution for kids beds too.
By paying attention to its well-being, you can get a few extra years out of your mattress and ensure it performs to the best of its ability every evening. Our top tips for caring for your pocket sprung mattress are as follows:
So, there you have it. Five minutes ago, you might not have known what on earth a pocket sprung mattress was. Now, thanks to our little bedroom gnomes you're ready to consider another mattress option outside of the usual suspects. If these brilliant bedroom products have shot straight to the top of your shopping list, there's only one place to find the best models on the market – Cuckooland. Check us out, we'd love to show you why we've won Customer Service Awards every year since our inception.
If your mind is made up and you've decided a pocket sprung mattress is the way to go, call our Dream-team on +44 (0) 1305 231231 or email us here.