Colour the floor with Fab Hab Rugs!
A simple and easy way to update an outdoor space is with colour in the form of an outdoor rug. As with indoor rooms, a rug outside will encourage guests into a space, draw furniture together and offer feet an alternative to bare ground.
Whether you live in a spacious house or a tiny apartment, Fab Hab rugs available at cuckooland.com are a simple way to change the look and feel of a room or garden without having to completely redecorate. Their colourful, stylish designs will anchor furnishings and provide an interior like appeal that can withstand the elements outside.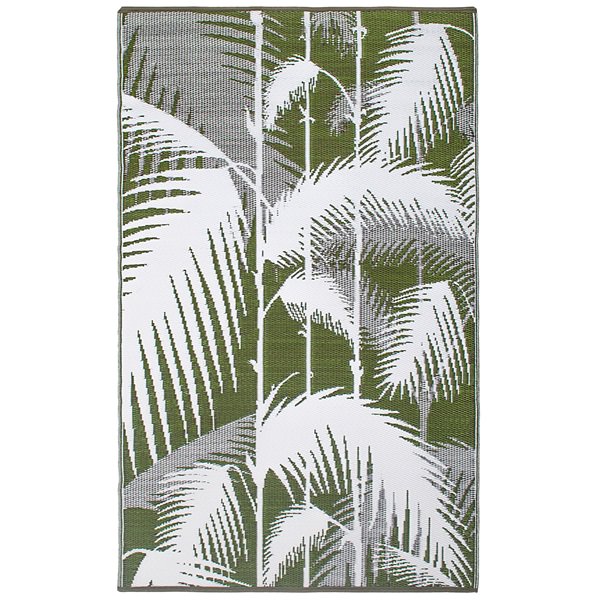 Made following the fair trade principles, the range is woven in India from recycled plastic and the colours are UV stabilized, which prevents fading and deterioration. The rugs are also mildew resistant, easy to clean and lightweight.
Available in a stunning range gorgeous designs, the rugs are reversible to change the look of your home or garden. Suitable for indoor and outdoor use, the rugs measure 1.2 x 1.8m and 1.5 x 2.4m and roll up into an eco-friendly carry bag, making them portable for trips to the beach, picnics and camping.
"A simple outdoor rug will liven up any outdoor space and transform it into an area that guests will gravitate to, instead of just passing through. A quick way to inject a bit of panache is by adding an outdoor rug. Don't be afraid to go a little bolder than you would indoors. The natural outdoors and wide open spaces give you the license to experiment."
A modern reinterpretation of the "magic carpet", this tropical nights inspired pattern is the stunning focal point of the Havana rug. Allow the neutral, soothing colours of the geometric Manchester to add a calming influence to any space. Inject a Moroccan theme with the curvaceous design of the Tangier. The classic striped pattern of the Cancun makes it easy to incorporate into any space, the array of vibrant hues makes it a best seller.
View the full range here.
If you have any questions about our amazing range of outdoor rugs simply call our friendly support team on +44 (0) 1305 231231 or email us at customerservice@cuckooland.com