NEW G&Tea Cocktail Set is a gin-credible gift!
Move over Alice; there's a new guest of honour at the Mad Hatter's Tea Party!
The perfect gift for any gin lover, our new G&Tea Cocktail Set by Root 7 is made from iridescent Borosilicate glass with luxurious gold detailing that will ensure it takes centre stage at your next cocktail party or girls' night in.
But the true magic is what's inside; the rainbow-hued teapot features a built-in filter basket, allowing you to infuse tea or a host of other flavours into your gin (or vodka, rum, tequila…), for the perfect cocktail (read on for recipe ideas).
And it doesn't stop there –  Borosilicate glass withstands heat, so it's there for your hungover hot toddy in the morning too!
The G&Tea Cocktail Set, £30, includes 1 Teapot & 2 Teacups, and is available for dispatch from 15th November 2017 – pre-order yours now from Cuckooland here.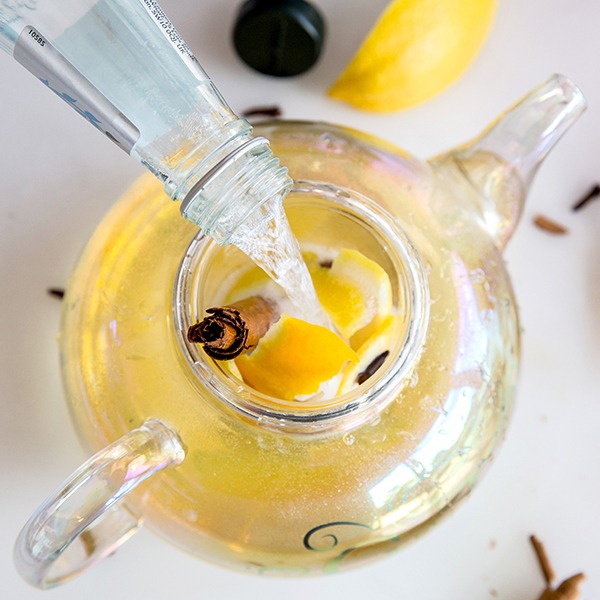 'Gin'gle Bells
Earl Grey Tea – 1 bag (scoop)
Lemon Zest – 1/2 Lemon
Cinamon Stick – 1 stick
Cloves – 6
Tonic- 500ml
Brokers Gin – 100ml
Orange Zest – 1/2 Orange
Ice – handful
Gin & Apple Pie
Green Tea – 1 bag (scoop)
Tonka Beans – 5
Vanilla Pod – 1
Bombay Saphire Gin – 100ml
Apple – 1/2 cut into slices
Cinnamon – 1 Stick
Muscovado Sugar – 3 teaspoons
Tonic – 500ml
Ice – handful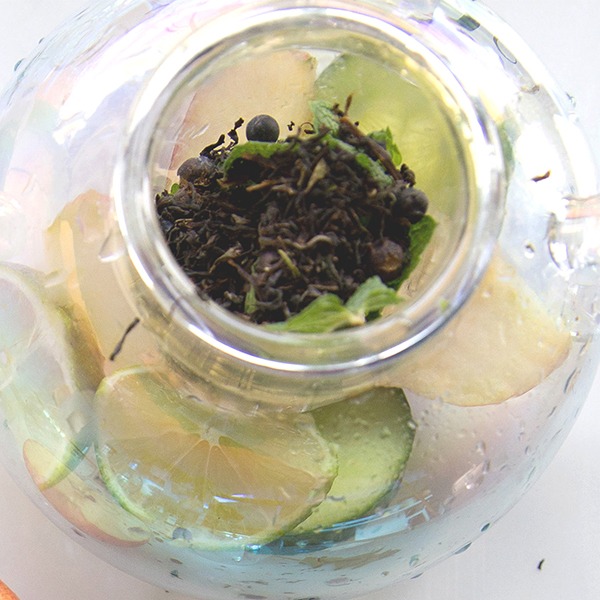 Vesper Mar'tea'ni
Breakfast Tea – 1 bag (scoop)
Sipsmith Gin – 100ml
Lemon Grass – 1 stick
Lillet – 50ml
Hibiscus – 2 flowers
Lime Zest – 1/2 a lime
Tonic – 500ml
Ice – handful
Credit: All recipes and images by Root 7.