The Babies are coming - A Guide to Buying Gifts for Babies.
With the stork ready to take off for Spring with babes, lambs and chicks in tow, its time to come with us on a journey of the most adorable kind, as we take a look at our wonderfully unique baby gifts.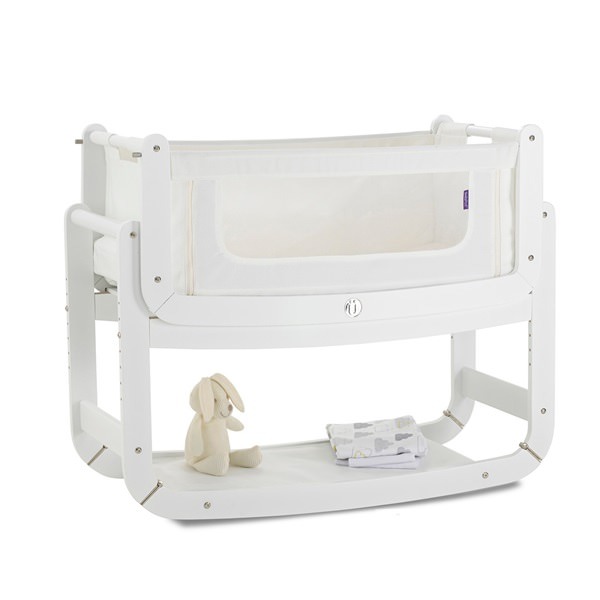 The excitement for most parents begins with two little blue lines. What follows is endless months of planning, preparation and joy. So when the last few months come around, it's only natural that others want to join the excitement with a baby shower. A baby shower gives friends and family a chance to bestow gifts upon the happy parents-to-be, before the real magic begins. So it goes without saying that baby shower gifts are in hot demand right now. Here at Cuckooland we have a little something for every bundle of joy coming into the world in our Baby Shower Gifts sections.
Within our Baby Shower Gifts range you will find all sorts of wonderful treats both large and small. For a grand gesture from the grandparents we have beautiful snoozy Moses Baskets (which are as cute as a button BTW). Take for example our Snuzpod. This stunning twist on a classic Moses Basket features a 3 in 1 design to gently cocoon baby into a peaceful slumber and adapts as your little bundle grows. We have some fantastic animal plush heads which will brighten babies room and turn him/her into the next safari explorer…maybe. And for those parents to be who will need a little sweet treat during those mid-night feeds we have adorable Baby Feet Marshmallow Sweet Trees.
Some like to wait until baby arrives to bestow gifts and for this very special arrival we have an amazing range of gifts for babies which are cute, functional and fabulous! To turn the cute factor up past ten, why not treat baba to a Wild Cotton Baby Sleeping Bag. This ultra snuggly sleep solution is super soft as well as adorably cute. Queue squeals of delight.
Parenting is 90% practicality so a gift that serves a purpose is always well received by new parents. It's with this reason that we have a great range of Baby Changing Mats by Clair De Lune. The Marshmallow Baby Changing Mat offers sumptuous comfort with extra padding. The practical cherry on top is that the Baby Changing Mat comes with a machine washable removable towel, perfect for those inevitable accidents.
If you're vying for the position of favourite aunt, uncle, granny or granddad, then get those awesome presents in early. Nothing says "I'm the most fun" than a toy Rocking Horse! We have a stable full of thorough-bred Rocking Horses here at Cuckooland. Each of our noble steeds comes with a stylish fabric printed body. Although our ponies are suitable for 12 months+, you're sure to acquire 'favourite relative' status with a Rocking Horse.
For expecting parents who already have children, a new addition to the family can be an exciting time. As your older child looks forward to becoming a big brother or sister, why not make the moment extra special with a gift for that special sibling. We have a wonderful range of Gifts for Children which can help them see how much you appreciate their help with getting things ready for when baby comes. We have gifts big and small in this grand collection.
Why not spend some precious time with your child/children before baby comes in to the world, doing something fun and family orientated. We have a great range of make and do gifts. For families who like to spend time in the garden we have a great selection of garden inspired gifts for kids, like the Paint Your Own Birdhouse kit from Wild and Wolf. For kids who just wanna have fun we have awesome playhouses which will let them run wild with their imagination.
The arrival of a new member of the family should be a time when everyone comes together to celebrate new life. Here at Cuckooland we love to embrace celebrations of all types, which is why you'll find unique gifts for every occasion all in one place. So put the fun back into gift giving and browse our huge range of gifts for babies and children right here at Cuckooland.
Our team of gift experts is always on standby to answer any questions you may have – simply call us on +44 (0) 1305 231231 Mon-Fri 9-6pm or email customerservice@cuckooland.com and our super friendly team will reply immediately.