Cuckooland's Design a Bed Competition – Meet The Judges
With our Design a Kids Bed Competition in full swing, we thought it was about time that we introduced you to our fab panel of judges. We've called in the experts to help us at Cuckooland and De Eekhoorn, (the Dutch Furniture supplier who will be making the winners bed) with the exciting but challenging role of sifting through all the creative entries from the children at Damers School. Our judging panel includes the classical singer and Mother, Katherine Jenkins OBE, Property Developer, Interior Designer and Blogger Laura Butler-Madden and Gill Slade, the southern representative of Julia's House.
Our Judging Panel
Katherine Jenkins OBE

Katherine Maria Jenkins OBE is a Welsh lyric mezzo-soprano singer and songwriter. She is a classical-crossover singer who performs across a spectrum of operatic arias, popular songs, musical theatre and hymns.
After winning singing competitions in her youth, Jenkins studied at the Royal Academy of Music, modelled and taught voice. She came to wide public attention in 2003 when she sang at Westminster Cathedral in honour of Pope John Paul II's silver jubilee. Since 2004, she has released numerous albums that have performed well on British and foreign charts. In both 2005 and 2006, her albums received Classic Brit Awards as Album of the Year.
Also known as the 'Forces Sweetheart', charity work has always played an important role for Jenkins. After singing 'We'll Meet Again' with Dame Vera Lynn at the 60th Anniversary of VE Day, she became a trustee of the British Forces Foundation (2005). Katherine, is also an ambassador for cancer charity Macmillan raising over £30,000 by running the London Marathon for them in 2013.
Katherine and her husband, artist & film maker Andrew Levitas, welcomed their first child Aaliyah Reign into the world in September 2015. Last year also saw Katherine make her west-end debut as 'Julie Jordan' in the Rodgers and Hammerstein production 'Carousel'. The Levitas family had a wonderful start to 2018 with the new arrival of their second child and Aaliyah's baby brother, Xander Robert Selwyn. Katherine has just released her 12th studio Album 'Guiding Light' and continues to wow audiences through her outstanding all-round talents, not only including her voice but through her presenting, dancing and acting.
"As a mother, I'm really looking forward to being a judge of the 'Reading not Streaming' competition and seeing all of the creative entries from children at Damers School. Maybe I'll get my own daughter involved and see what she comes up with! Good luck everybody!"
Laura Butler-Madden
 Laura Butler-Madden (née Holmes) is a Property Developer, Interior Designer and Blogger. She founded her blog Little Miss Homes in 2010 as a creative outlet from her day job – project managing a large building project in the Balearics. It was a way for her to share her passion for property and interiors with family and friends whilst living abroad.
In 2016 the blog was re-branded as Laura Butler-Madden, but the content has stayed focussed on interiors, with the addition of lifestyle and travel posts. Laura has a strong and loyal following on social media as well.
She lives in between Dorset and London with her husband Patrick and their daughter Lily Rose. They work together, renovating properties as a couple, and are currently working on a house in Menorca and are planning to renovate a Georgian Townhouse in Bath in early 2019.
Laura enjoys regular collaborations with brands and has worked with companies including Aspinal of London, Laura Ashley, Mr & Mrs Smith, Lombok, Marks & Spencer, The National Gallery, Shangri-La Hotels and Jo Malone.
"I am thrilled to be a part of this lovely competition – I think it's so important for children to be creative and involved in interiors/their surroundings from a young age. Even as a child, my surroundings inspired me so much and I would have loved the opportunity to design my own bed! I will be looking for a design that is full of personality and unique – I'm so excited to see the entries!"
"I also love the 'Reading not Streaming' element of the competition. Stories and books are such an important part of childhood and a key element of winding down at bedtime – I am so excited to read bedtime stories to Lily Rose (I try already even though she's only 5 months' old!) and plan to read to her for many years to come."
Gill Slade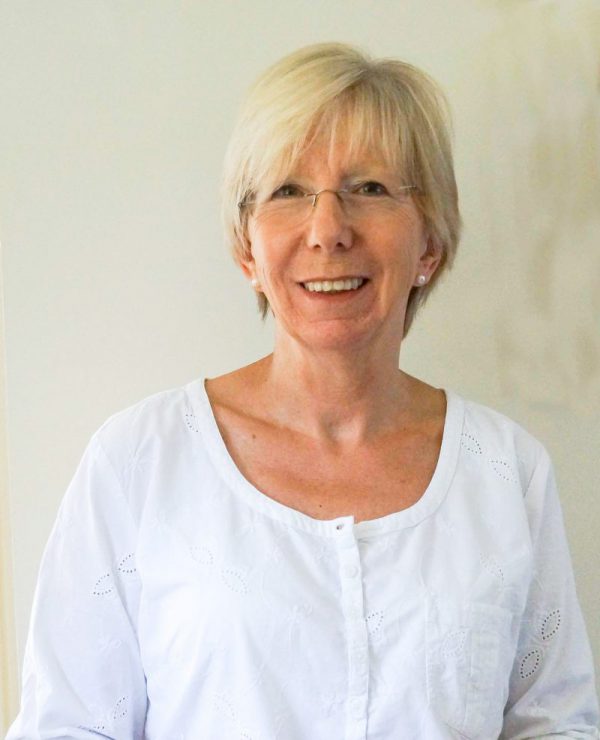 Gill Slade is a local representative of Julia's House, the charity which provides practical and emotional support for around 150 families across Dorset and Wiltshire who are caring for a child with a life-limiting or life-threatening condition. It offers a lifeline to the whole family, including the siblings and grandparents.
At the heart of the service is frequent, regular respite care, either at the family home, in the community or in the hospices. Nearly 70% of the children looked after by the charity are so fragile, they need two carers or nurses to look after them. One hour of care can mean two hours of staff time which is why they need to raise so much money each year. In this year they need to raise £7.5m. to maintain the service.
Gill is one of around 450 volunteers who support the fundraising for the charity. She chairs the local Dorchester Friends of Julia's House fundraising committee and also gives presentations and talks to local groups about the charity.
She has been a volunteer for around nine years following her retirement from Dorset County Council where she had worked for over 25 years in Social Care.
"I am so proud to have been asked to represent Julia's House in this exciting competition as I am passionate about the "Reading not Streaming" theme. I have had two children of my own and now two grandchildren and reading at bedtime has always been an essential part of our family routine. The grandchildren are at an age where the lure of technology is so strong and presents a real challenge to us all to promote reading before bed, to aid calm sleep but also to provide an opportunity for a late-night cuddle! So, I am looking for a design that will offer comfort for all this activity!"