Create a Cuckooland for your Kids with these Unique & Unusual Children's Beds
Outside the obvious wishes of winning the Lottery or having a voice like a young Barbara Streisand or Living Forever (growing old but not actually aging that is!) my wish would be to go back in time and be a care free child again- days filled with endless games with my friends; racing bikes, conkers, pooh sticks, then there were sleepovers, midnight feasts & scary stories…the innocence of it all! Simple pleasures! Living in the present where having fun, laughing, playing and competing on such a basic untainted level felt so tangible & real. The times we had… they're over now and we're all grown up with responsibilities, commitments and kids of our own! We're sliding down the Bannister of life whilst hitting every splinter on the way- well not really, but why is growing old so painful sometimes?
Enough of growing old… I'm determined to be a child at heart again if only to connect with my children on this basic & glorious level. Knowing now how important playtime was to me (with this benefit of hindsight) I'd make my bedroom extra cool & wonderful and fill it with Children's Bedroom Furniture from some of my favourite Cuckooland suppliers.
A Kids Treehouse Bunk Bed like this would do: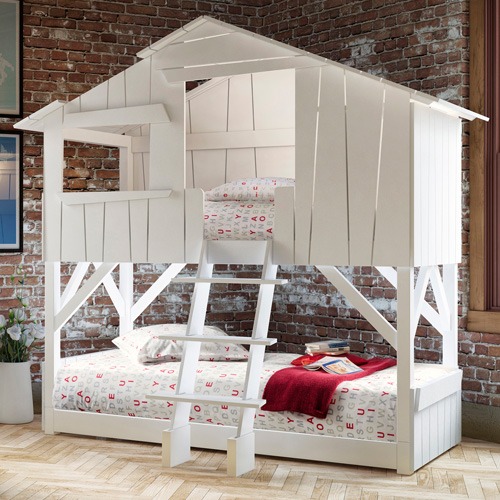 Or a Children's Single Bed with Play Tower:
Or this Unique & Unusual Bed for Kids that's, in fact, a Caravan Bed complete with sunroof, built-in bookshelves, personalised number plates & optional back storage & tow bar!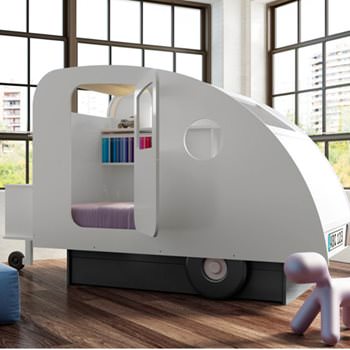 For the ultimate kids bed how about this Sky B Plane Junior Bed!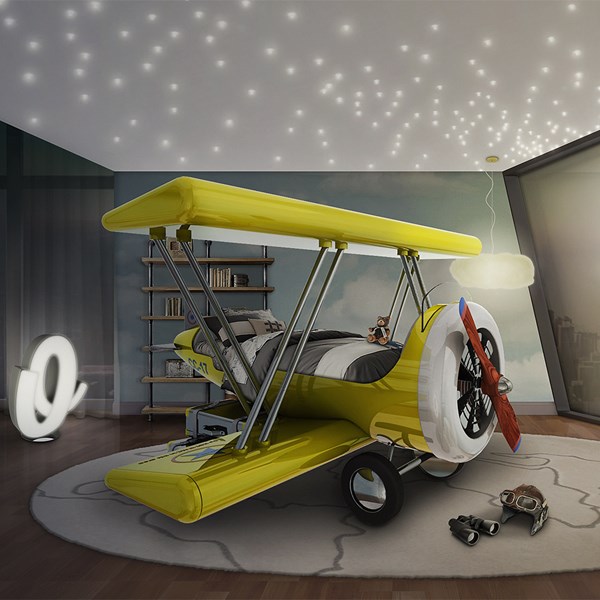 At Cuckooland we've not only discovered the most unique and out-of-this-world kid's beds, we've made some great friends along the way! From the artisan workshop of Mathy by Bols to luxurious designs of Circu! The dedicated buyers of Cuckooland are now searching high and low for bedroom pieces like children's beds, bookshelves, rugs, bins, children's wall art & wall stickers, everything we can think of to compliment these amazing kiddies beds & to design the most unique & unusual Cuckooland Children's Bedroom possible! Keep watching this Blog for these & other inspirational ideas!
A unique bedroom really does help expand a child's imagination. Call Cuckooland's support team on +44 (0) 1305 231231 or email us at customerservice@cuckooland.com with any theme or idea you can think of and we'll do our best to accommodate it.